Pro Insurance Group is a group of agents that act as one-on-one advocate for each of our clients, no matter what their insurance needs may be. We have a wide range of carrier options that we can match our clients with that not only fits coverage need, but also budget. We understand the importance of addressing both, so we are better able to find ideal insurance quotes for our client's unique needs. Our goal is to provide the best service possible with our knowledge, as well as build and sustain a relationship with our clients.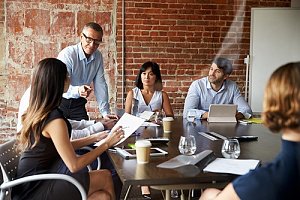 Our group of insurance advisors have helped both individuals and small businesses over many years of service, working with clients at any age and any stage. They aim to work directly with each of their clients, providing careful and connected service. We want you to know that you can trust us with your decision-making process, and we'll guide you through every step and inquiry along the way. We pride ourselves in our mission to work with every client individually, meeting your insurance needs even after any policy is sold. We build relationships that are always there for the people we proudly serve.
Choosing insurance can be complicated and even unsettling. At Pro Insurance Group, we understand that it can be hard to navigate, but we've got you covered. We empower our clients so that they know their future is secure.