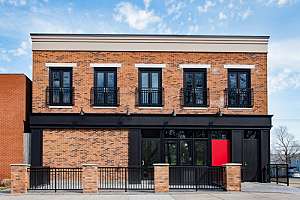 Commercial umbrella insurance allows for extra protection against risks and liabilities that are not sufficiently covered by other policies, such as general liability insurance. Most insurance policies come with limits and do not afford any additional payout once the limit is reached. When companies have this policy in place, it provides further peace of mind along with the security it brings.
What Is Commercial Umbrella Insurance?
For companies that face more risk and liability, this can spell disaster as the policy they thought would save them still leaves them holding considerable losses. Pro Insurance Group can help supplement policies by providing umbrella coverage and adding an extra level of financial security for your company.
How Commercial Umbrella Insurance Works
Commercial umbrella insurance is similar to other insurance policies in that a company pays premiums for the peace of mind that when an incident occurs, they have an additional level of insurance to supplement existing policies. The premiums are calculated based on a variety of factors, such as the company's industry, potential risks to the business, and the amount of underlying insurance coverage already held.
Umbrella policies are versatile and can be applied to different types of policies. Policies taken from other insurance companies can be covered and extended with Pro Insurance Group umbrella policies, and we can combine and bundle insurance policies for existing courage your company has with us.
The Coverage This Policy Provides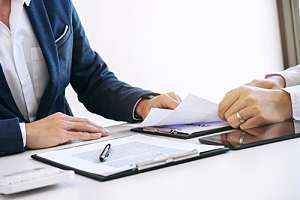 Commercial umbrella insurance serves as a versatile layer of coverage that supplements other policies. These can be used for legal fees, property damage costs, medical expenses, repairs on commercial vehicles, worker's compensation, and many more expensive financial challenges to a business. Insurance policies widely range, but many place a liability limit of only one million dollars that can be recouped by policyholders in the event of a costly incident.
For larger companies that must manage logistics details, oversee a large team of employees, or are in an industry that frequently sees litigation among peers, this can fall short of the required financial backing. Commercial umbrella insurance can also help a company when they face product losses, such as in a manufacturing defect that renders products unsellable, warehouse fires, supply line breakdowns, or natural disasters.
Businesses That Need Commercial Umbrella Insurance
As businesses grow and scale, they face expanded opportunities and greater profits, but they also increase their liability. Retail stores that open multiple locations can see significant costs in case of an incident that disrupts their businesses but still need to pay leases or mortgages. Manufacturers can see a major loss in company operational budgets when an incident prevents them from delivering products to sell and must find the cash to correct their course.
All large companies must also consider the legal risks and liabilities that they are faced with. Litigation can be extensive and very costly, even in the best scenarios. Lawsuits brought by customers or employees, legal claims brought by competitors, or defending against an investigation brought by a supervising entity are all unfortunate, but realistic, threats to growing businesses.
Similarly, as a company hires more employees, it must be able to guarantee a level of safety and financial security for dangers faced on the job. Medical expenses can present a financial burden to employees and the company. Commercial umbrella insurance adds an extra layer of safety to ensure that the company can allow the employee significant reassurance while recovering and allowing the company to continue operations.
Ensure Your Company is Covered with Pro Insurance Group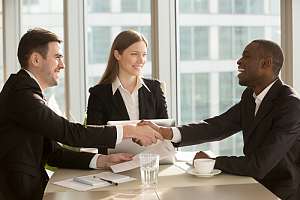 Businesses face costs from incidents, but this does not mean that they have to suffer extreme hardship and financial instability. Pro Insurance Group can guide businesses through choosing a plan to suit their unique needs and will help provide steady reassurance for continual operations. For more information or to acquire a policy, call us at 833.619.0770 or request a quote online today.