Electricians perform hazardous work on a daily basis and therefore need to be protected against the associated risks. Fortunately, Pro Insurance Group offers electrician contractor insurance, which shields you from several different liabilities. Here is a breakdown of electrician insurance.
Coverages For Electricians & Electrical Contractors
Typically, electricians need at least:
General liability coverage: insurance for property damage and bodily injury claims.
Business income insurance: helps you recoup any lost income in the event your electrician business is unable to operate due to property damage.
Workers' compensation coverage: insurance that covers you in the event of an illness or injury sustained on the job.
Hired and non-owned auto insurance: coverage for claims of bodily injury or damage to borrowed or owned commercial vehicles involved in accidents.
General liability insurance usually covers damages to property belonging to third parties. You will need to purchase commercial property insurance to cover damages to your commercial property such as (pliers, screwdrivers, amp meters, batteries, power tools, etc.).
Requirements For Obtaining An Electrician's General Liability Insurance Quote
In order to receive a quote for this type of insurance, you should be prepared to provide:
Your license number
A log showing what proportion of your work is commercial vs. residential
A log showing what proportion of your work is remodeling or new construction
Your total business revenue
Total number of employees
Your history of losses and claims
Your level of experience and the number of years your electrician business has been operating.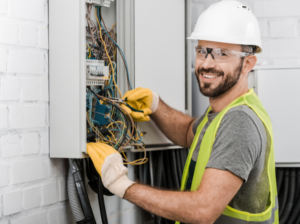 In addition to these figures, the cost of an electrician insurance policy will be impacted by the city and the state in which your business operates. You may also need to report how much of the work you perform is high or low voltage.
Another highly beneficial insurance coverage to have as an electrician is advertising coverage. This can protect you against claims of slander, libel, copyright infringement and invasion of privacy.
Additionally, you should know that in general, personal and commercial electrician insurance policies are distinct and are addressed differently and can be outlined by a professional provider. Commercial policies often carry financial penalties known as short rates; this can refer to a fee that applies if the insured cancels a policy before the contract expires and typically amounts to approximately 25% of the policy plus taxes and fees.
Speak To An Experienced Electrician Insurance Agent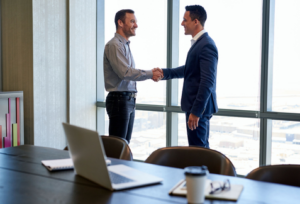 Contact an experienced agent from Pro Insurance Group to learn more about electrician insurance coverage and why it's important. We are dedicated to serving as one-on-one advocates for each client, regardless of their insurance needs and budget. No matter what type of electrical work you do or the size of your business, our agents will carefully review your needs before issuing a policy. Call Pro Insurance Group today at (833) 619-0770 or contact us online to request a quote.