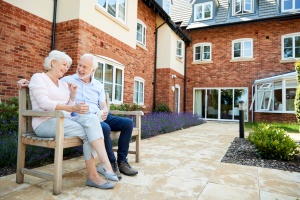 Senior living facilities, including independent living communities, assisted living facilities, and skilled nursing homes, are entrusted with the well-being and care of elderly residents. Operating such facilities can present industry specific challenges and responsibilities making comprehensive insurance coverage paramount.
Senior living facilities serve a vulnerable population, and the safety and well-being of residents are of utmost importance. To protect against unforeseen events, these facilities require robust insurance coverage. Proper coverage not only safeguards the facility itself but also provides assurance to residents and their families. The insurance solution should be provided by a professional team that understands the insurance needs of senior living facilities.
Types of Insurance For Senior Living Facilities
Comprehensive insurance coverage for senior living facilities encompasses several key areas.
General Liability Insurance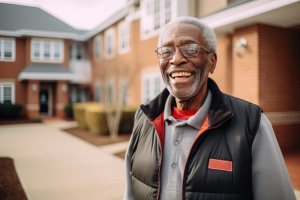 This insurance is a fundamental component of coverage for senior living facilities. It offers protection against a range of potential liabilities, including claims of bodily injury or property damage. For instance, if a visitor to the facility slips and falls, sustaining an injury, general liability insurance can cover the associated medical expenses and legal costs. Additionally, it provides coverage in case of property damage resulting from accidents within the facility.
Professional Liability Insurance (Malpractice Insurance)
Particularly valuable for medical staff and healthcare providers within senior living facilities, professional liability insurance, often referred to as malpractice insurance, safeguards against claims related to errors or omissions in patient care. This coverage extends to legal defense costs and settlements in cases of alleged negligence or substandard medical care. It ensures that the facility's medical professionals can focus on providing quality care without the fear of personal financial repercussions.
Property Insurance
Property insurance is indispensable for senior living facilities as it provides protection for the physical assets of the facility itself. This includes coverage for the buildings, equipment, furnishings, and other tangible assets on the premises. In the event of damage or loss due to events such as fire, natural disasters, or theft, property insurance steps in to cover repair or replacement costs. This coverage is essential for ensuring the facility's continued operation and the safety and comfort of its residents.
Workers' Compensation Insurance
Essential for protecting the staff of senior living homes, workers' compensation insurance provides financial support to employees in the event of work-related injuries or illnesses. This coverage encompasses medical expenses, rehabilitation costs, and lost wages for injured or ill employees. Workers' compensation not only ensures that employees receive the necessary care and compensation but also shields the senior living facility from potential legal actions by injured workers.
By having these insurance types in place, senior living facilities can operate with confidence, knowing that they are adequately protected against various risks and liabilities. These coverages not only ensure financial security but also contribute to the safety and well-being of residents and staff within the facility
Tailored Insurance Solutions for Senior Living Facilities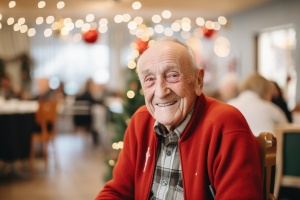 The unique nature of each senior living facility means that insurance solutions must be tailored to meet specific requirements. An independent living community may have different needs compared to a skilled nursing home. Whether it's coverage for medical professionals, property, or liability, tailoring insurance solutions ensures that no aspect is overlooked.
Benefits of Partnering with an Experienced Insurance Broker
Pro Insurance Group is a dedicated team of agents committed to delivering tailored insurance solutions specifically designed for senior living facilities. We understand that the insurance needs of senior living facilities are unique and require specialized attention. At Pro Insurance Group, our goal is to offer our clients easily accessible and comprehensible insurance policies that are precisely aligned with the distinct requirements of senior living facilities. Our specialized insurance policies are crafted to provide the highest level of coverage, ensuring peace of mind for our clients.
Ensuring that your senior living facility is adequately protected should not be a complex process. It is essential to have the right coverage in place to address any unforeseen circumstances. Contact Pro Insurance Group today to learn more about our comprehensive insurance solutions tailored for senior living facilities. You can reach us by phone at 833.619.0799 or request a personalized insurance quote online. Protect your facility with confidence, knowing that you have the support of Pro Insurance Group.