It is inevitable, humans are prone to error. Unfortunately, human errors in business can lead to costly claims and lawsuits. By acquiring an errors & omissions insurance policy, also known as a professional liability insurance policy, companies are able to protect themselves and their employees from claims and costs resulting from errors made.
Errors & Omissions Insurance Coverage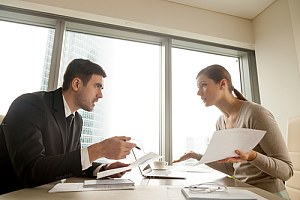 In the event your company or an employee delivers inadequate work or exhibits negligence while offering a service, your company may be liable for fines and or monetary damages the recipient may incur. E&O insurance protects companies from claims made by a consumer against an individual or individuals who offer consultation or services.
Acquiring a professional liability insurance policy will help protect businesses against the following types of claims:
Inaccurate advice/consulting
Failure to act (Omission)
Negligence
Misrepresentation
Good faith & fair dealing violations
Errors in services provided
In the event of a lawsuit with one of the related claims above, a typical E&O insurance policy will help businesses cover the following financial costs:
Court costs & attorneys fees
Administrative costs
Settlement fees
It is important to understand that a professional liability insurance policy will only help businesses cover the claims discussed above if the claim has been filed within the policy period or extending reporting period and if the incident occurred on or after the retroactive date.
What E&O Insurance Typically Does Not Cover
Although errors & omissions insurance covers a wide variety of claims, there are areas that are not typically covered including:
Intellectual property taken without permission
General liability claims causing injury
Employee claims for injuries or illness
Illegal acts
Who Should Acquire E&O Insurance?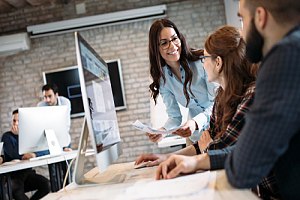 Most businesses should acquire an E&O insurance policy, but businesses who provide consulting services are generally required to hold a policy.
Some common examples of professions/businesses who are typically required to acquire an errors & omissions policy include:
Insurance brokers
Attorneys
Financial advisors
Real estate agents
Medical professionals
Factors Which Influence The Cost Of An Errors & Omissions Policy
Not all businesses are created equal, which means the cost of a professional liability insurance policy varies depending on the unique needs, risks and liabilities of each business. In general, businesses can keep their overall policy cost down by providing proper training to their staff, keeping check on quality control or following up with clients about their satisfaction with the company.
The following factors tend to influence the cost of an E&O insurance policy.
Higher Risk Industries
Businesses which operate within a higher risk industry often pay more for coverage than businesses within industries that are considered to be lower risk.
Coverage Limit
The higher coverage limit a business requires, the higher the professional liability insurance policy premiums will be.
History Of Liability Claims
For businesses with a history of liability claims made against them more than likely will have to pay more for their errors & omissions insurance coverage.
Location Of Operations
E&O insurance coverage rates will vary depending on the businesses location of operation. Businesses that are located in highly populated cities typically pay more than businesses located in rural settings.
Reach Out To Pro Insurance Group
With the risks and liabilities associated with potential service or product-based errors, it is imperative that your company acquires an errors & omissions insurance policy. For more information or to acquire a policy today, give Pro Insurance Group a call at 833.619.0770 or by requesting a quote online.