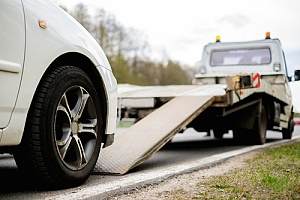 Every day, people rely on tow trucks to jumpstart their battery, change a flat tire, or transport their vehicle after a car accident. However, these businesses must also look out for their best interests. Towing insurance is an effective way for companies involved in the towing business to safeguard against a wide range of incidents. All types of towing businesses can benefit from towing insurance, such as roadside assistance providers, auto mechanic repair shops, auto body shops, and auto salvage and auction haulers.
What Does Towing Insurance Include?
When you need a comprehensive and affordable towing insurance policy, trust Pro Insurance Group to deliver. Our experienced insurance agents will help you find the best policies for your budget and unique needs.
Garage Keepers Legal Liability Insurance
Garage Keepers insurance offers towing businesses with coverage in the event that a vehicle is damaged by theft, fire, collision, or vandalism. This type of insurance protects a customer's vehicle when you are storing or parking it in a covered location.
General Liability Insurance
General liability insurance protects both your business and customers from a variety of unexpected hazards and accidents. General liability insurance policies often include premises liability, product liability, and completed operations coverage. It may also pay for injuries that you or another driver cause to another person.
Medical Payments Insurance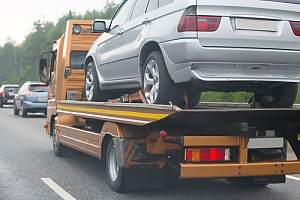 Due to the nature of the business, tow truck drivers are at risk for vehicle accidents. If you or a passenger are injured in an accident, medical payments insurance would help cover the cost of your medical bills. For example, if you are driving in your lane and an SUV suddenly runs you off the road, any injuries you or your passengers sustain would be covered.
On-Hook Towing Insurance
On-hook towing service is a type of optional coverage that is specifically designed for two truck operators. This coverage option pays for repair or replacement costs of any vehicle that you do not own but is damaged during the towing process. Damage can stem from a variety of sources, such as fire, theft, vandalism, or explosion.
Physical Damage Insurance
A tow truck is a big investment that can cost thousands of dollars to repair and much more to replace. Physical damage insurance helps pay for repairs to your tow truck that are caused by accidents, such as a fallen tree branch or collision with another vehicle.
Request a Quote for Towing Insurance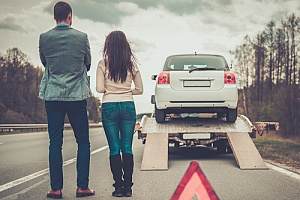 Operating a tow truck service comes with countless risks. Therefore, it is important to protect your business from the unknown. If you'd like to learn more about towing insurance, call Pro Insurance Group at 833.619.0770 or request a quote today.