Business insurance is designed to protect you from the unexpected costs of operating a business. From natural disasters and lawsuits to accidents and professional errors, every business experiences some level of risk.
Business Insurance Policies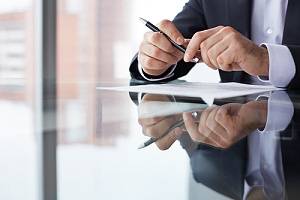 At Pro Insurance Group, we offer a wide range of business insurance policies to protect your company and employees.
Listed below are the business insurance policies we offer organizations, regardless of their size:
Commercial Umbrella Insurance
In the event your organization does not have enough financial coverage with its existing policy, commercial umbrella insurance can help. Pro Insurance Group offers commercial umbrella coverage to extend a general liability policy or other insurance policy that only offers coverage up to a certain dollar amount.
Learn more about commercial umbrella insurance
Cyber Liability Insurance
Cyber liability insurance covers financial losses that a business may experience as a result of a data breach or other cyber security event. For example, if your computer systems or network are hacked into by a cyber criminal or corrupted by a virus, cyber liability insurance would cover your business' liability.
Learn more about cyber liability insurance
Directors & Officers Insurance (D&O Insurance)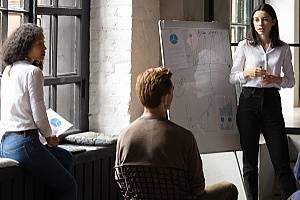 D&O insurance protects the personal assets of corporate directors and officers, as well as their spouses.
A directors & officers insurance policy can be invaluable in the event of a lawsuit by an employee, competitor, vendor, customer, investor or other party for an alleged or actual wrongful act in managing a business.
Learn more about directors & officers insurance
Employee Benefits Liability Insurance
Employee benefits liability insurance covers businesses from errors and omissions that may occur when an employee benefit plan is administered. Examples of errors and omissions include failure to enroll, failure to accurately describe the benefit plans or the eligibility rules or termination of an employee in a plan.
Learn more about employee benefits liability insurance
Employment Practices Liability Insurance
Employment practices liability insurance is designed to help business owners meet the costs of compensation for employee illnesses or injuries, whether they are caused onsite or not. Most workers' compensation policies include this coverage.
Learn more about employment practices liability insurance
Errors & Omissions Insurance (E&O Insurance)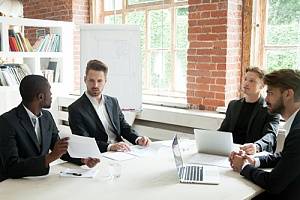 This type of professional liability insurance protects businesses and their workers against claims of inadequate work of negligence.
Errors & omissions insurance may cover court costs and settlements up to a certain amount outlined in the insurance contract.
Learn more about errors & omissions insurance
Fiduciary Liability Insurance
Fiduciary liability insurance safeguards a business' assets against fiduciary-related claims relating to the improper management of a company's employment benefit plans. It protects fiduciaries against claims of errors in administering plans, errors in counseling, giving poor advice, making risky investments, and similar actions.
Learn more about fiduciary liability insurance
General Liability Insurance
General liability insurance is a broad type of business insurance that provides employers with liability insurance for general business risks. Liability insurance helps protect against claims of third-party bodily injury, third-party property damage, advertising injury and reputational harm.
Learn more about general liability insurance
Group Health Insurance
Group health insurance plans help employees stay healthy and is a useful tool to assist employers with the acquisition of new talent. This type of plan is fiscally advantageous for both the employer and the employee.
Learn more about group health insurance
Pollution Liability Insurance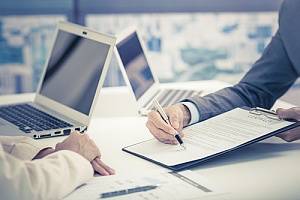 Pollution liability insurance covers claims from third parties pertaining to bodily injury and property damage that occurs when hazardous waste materials from your business are released during business operations.
This type of insurance covers your business while you are completing a job, as well as your completed operations.
Learn more about pollution liability insurance
Product Recall Insurance
With product recall insurance, your business is protected against the cost of a lawsuit in the event that a customer claims that a product manufactured or sold by your business causes property damage or injury. If you are a manufacturer, supplier, or seller, you have a duty of care to your customers which involves having adequate legal protection for your business.
Learn more about product recall insurance
Workers Compensation Insurance
A workers compensation insurance policy can protect businesses against legal claims made against them in the event of a workplace injury. If one of your employees suffers a fall or acquires a work-related condition such as carpal tunnel, workers compensation will provide them with benefits while safeguarding your organization from financial loss.
Learn more about workers compensation insurance
Request A Business Insurance Quote Today!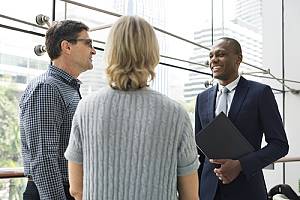 Businesses in all industries require business insurance to act as a safety net in case things go wrong. Based in Elgin, IL, Pro Insurance Group offers extensive commercial coverage for businesses that want to safeguard their company and employees. We can customize a plan that meets your budget and the unique needs of your business.
For more information about our insurance policies or to receive a quote, reach out to the experienced business insurance agents at Pro Insurance Group today by calling 833.619.0770 or by requesting a quote online.