There are a lot of industries that require a different kind of coverage for their business that a standard business insurance policy can't cover. Specialty insurance coverage is a special type of policy that covers businesses that require needs which are not met by traditional business insurance.
Pro Insurance Group offers specialized forms of insurance that is tailored to the unique insurance requirements for various industries.
Specialty Insurance Policies Available
Pro Insurance Group is dedicated to finding you the right type of specialty insurance policy and will review our available policies that match your specific needs. Here are the specialty insurance policies we offer:
Bar & Restaurant Insurance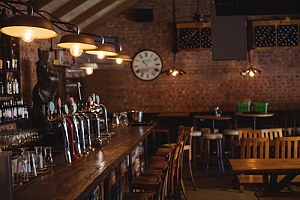 Owning and operating a bar or restaurant comes with it's own unique set of risks and liabilities. Bar & restaurant insurance policies help protect owners and operators from damages and injuries patrons may suffer while on the premises.
This particular insurance policy also protects bars and restaurants from liabilities stemming from food safety and storage to liquor consumption and distribution.
Learn more about bar & restaurant insurance
Habitational Insurance
For landlords of apartment complexes or condominiums, a standard home insurance policy simply does not provide the proper amount of coverage. Habitational insurance policies cover commercial residential properties from natural disasters, theft and vandalism. This form of insurance provides protection for both the landlord and their tenant(s).
Learn more about habitational insurance
Technology Insurance
Technology insurance policies protect businesses from the risks and liabilities associated with potential data breaches and cyber attacks. We offer comprehensive policies that safeguard businesses that utilize technology as a part of their day to day operations.
Learn more about technology insurance
Towing Insurance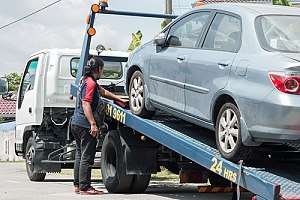 The towing industry comes with a variety of risks and liabilities, which are not all covered by a standard business insurance policy.
Towing insurance offers special policies to those in the towing industry such as on-hook towing insurance and physical damage insurance policies.
Learn more about towing insurance
Trucking Insurance
Trucking insurance offers a unique set of protections for truckers and fleet management companies in the event a collision or other incident occurs. Pro Insurance Group offers insurance packages that safeguard truckers, their vehicles, and cargo from liability and damages.
Learn more about trucking insurance
Speak To An Experienced Specialty Insurance Agency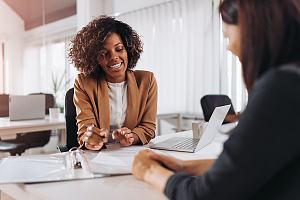 Before acquiring a particular type of specialty insurance, speak with one of our experienced insurance brokers to determine which policy fits your needs. For more information or to acquire a policy today, give Pro Insurance Group a call at 833.619.0770 or by requesting a quote online.