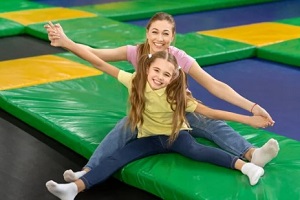 Family entertainment centers, or FECs, are indoor amusement parks. While the entire family can find something fun, they are usually marketed for families with children whose ages range from young toddlers to teenagers.
Who Needs Family Entertainment Center Insurance?
Running a Family Entertainment Center (FEC) can be exhilarating, offering families and thrill-seekers a world of fun and excitement. However, the nature of your business comes with unique risks. That's where Family Entertainment Center Insurance comes into play, providing comprehensive coverage that safeguards your FEC from unforeseen challenges.
Golf Courses: Whether you have a mini-golf or a full-sized course, FEC Insurance ensures that mishaps on the green will not drive your finances into the rough.
Inflatables: Bounce houses and slides are a hit with the kids, but accidents can happen. FEC Insurance cushions the fall.
Axe Throwing: Aim for the bullseye, but don't risk financial turmoil. Our coverage keeps your business safe.
Bull Riding: Bucking bulls mean potential risks. With FEC Insurance, you're covered in case of unexpected spills.
Go-Karts: High-speed thrills come with inherent dangers. We'll keep your go-kart business on track.
Rock Climbing Area: Scaling new heights is fantastic, but we're here to catch you if you fall.
Arcade Games: From classic pinball to cutting-edge virtual reality, protect your investments and keep the games rolling.
Rage Rooms: Sometimes, guests need to let off steam. We've got you covered for any accidental damage.
Escape Rooms: Puzzle-solving adventures can sometimes get out of hand. Ensure your escape room is financially secure with our insurance.
Indoor Trampoline Parks: Bouncing is fun, but it's not without risk. We've got your business covered when gravity wins.
Paintball: Friendly fire isn't always so friendly. FEC Insurance ensures that paintball enthusiasts can play worry-free.
Running an FEC is all about providing joy and memorable experiences. With Family Entertainment Center Insurance, you can focus on creating lasting memories for your customers, knowing that you're protected in case of unexpected setbacks.
Since the demographic for these centers can be very young, safety is of the utmost priority for parents and should be a main focus for the location owners, too. No matter how safe the owners make an FEC, accidents can and will happen; having the right type of insurance will help cover accidents when they occur.
Types of Insurance for Family Entertainment Centers
There are a few different types of insurance an FEC should carry, ranging from general liability to commercial automobile insurance. Ensuring your center is covered by the right policies will help protect you financially and ease the minds of you and the affected parties.
General Liability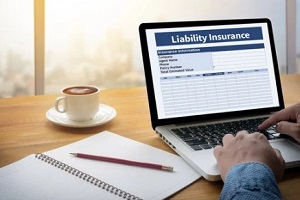 General liability insurance covers incidents in which someone incurs bodily harm or property damage from your services. For example, if the floor is wet from a spilled soft drink and causes someone to fall and become injured, your general liability insurance policy should cover the fees involved with the injury.
General liability insurance prices will depend on the types of activities offered at the FEC. Generally, the more dangerous an attraction may be, the more expensive the policy will be due to the increased risk of injuries. However, this increased cost exists for a reason: the policy will have a higher cap on how much it's able to pay out to injured parties.
If you currently have, or are planning to open a family entertainment center, obtaining general liability insurance will protect you from extensive medical costs.
Activity-Specific Insurance
Not all insurance policies will cover certain activities as thoroughly as you need making it prudent to have policies that cover specific activities and attractions where available. For example, inflatable attractions tend to have different costs and risks than a miniature golf course.
When set up and monitored correctly, miniature golf courses offer little to no risk, and the insurer may cover any injuries under other policies. If an inflatable attraction should fail, however, a generalized policy may not cover repair and replacement costs.
Ensure that the policies you purchase have coverage that is specific to the needs of your location. Consider changing to a different policy or insurance provider if the offerings do not adequately or properly cover what your events or attractions.
Cyber Liability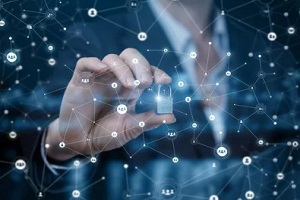 If the data security of your business is ever breached, cyber liability insurance will help cover the associated costs. Cyber damage may compromise data you store or negatively impact any online activity such as scheduling or web based purchases. Cyber liability insurance covers the costs> associated with replacing or restoring damaged or stolen data, restoring your reputation, notifying those affected and more.
Other types
In addition to covering your general, cyber and attraction specific liabilities, there are other types of insurance that any business should have. For example, worker's compensation, health and other insurance policies should be in place to protect you from unexpected, and often damaging, expenses. One good coverage to consider is commercial umbrella insurance, which will serve as a supplement to other policies.
If the cap on one policy has been reached, but there are more expenses yet to be paid, umbrella commercial insurance is used to cover those costs. To properly prepare for the many risks associated with an entertainment center, owners should consider a commercial umbrella insurance policy.
Prevent Injuries at Family Entertainment Centers
The best way for an FEC to protect itself from needing to use these policies too often is to ensure the proper safety protocols are in place. Properly training every employee to: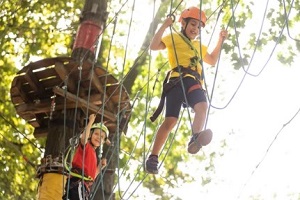 Manage both the age group they will be assisting/monitoring and the attraction they will be assigned to;
Confirm that every attraction is cleaned regularly;
Ensure that the appropriate safety features (such as non-slip flooring or mats used on slick floors or stairs) are in place at all times;
Check each attraction regularly for signs of wear and tear, damage or potential hazards, such as a loose screw on a playset or a raised green on a miniature golf course.
If any potential risks are located, you must remedy them as soon as possible. Should an accident occur at an attraction, it should be immediately closed and the incident thoroughly investigated to prevent a recurrence. Failing to do any of the above could create a liability risk and cause harm to one of your customers.
Get Family Entertainment Center Insurance
No matter how strict your safety protocols are, or how safe your family entertainment center is, ensuring you have all of the necessary insurance policies will provide you with peace of mind in the event of an emergency. There are a wide variety of policies you need to have as a FEC provider, and finding the right coverage for your location can be overwhelming.
If you are struggling to find the right policy or want to inquire about one we offer, give Pro Insurance Group a call at 833.619.0770 or by requesting a quote online. We can help your FEC focus on providing a fun family atmosphere while minimizing losses. The team at Pro Insurance Group is ready to help cover your business.