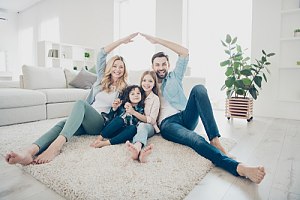 Protecting your home shouldn't come as a luxury, it's classified as a necessity and should be treated as such. Being prepared in order to protect against damage or theft shouldn't be an afterthought. Home insurance, commonly known as homeowners insurance, provides a blanket of protection for homeowners against damage and theft of their possessions inside homes.
In most cases, mortgage companies will require those looking to buy a home to have a policy in place.
Rest Easy With Home Insurance Coverage
Protecting the overall home from damages and theft, home policies provide a security blanket to homeowners and lenders. Pro Insurance Group is a group of agents that work together in order to provide the best coverage possible for our clients. Our one-on-one approach allows us to completely understand the needs of each client.
We strive to provide an effective solution in order for you to have full protection over your home and belongings within it. Don't leave your home open to harmful possibilities, protect it fully with homeowner's insurance.
Types Of Coverage Home Insurance Provides
Most insurance companies will provide the opportunity for a home insurance policy to be customizable, but there are a number of general instances that are always covered.
Damage to your home can be caused by vandalism, or more commonly storms. Don't leave it up to chance, allow for your property and possessions within it to be properly covered with this crucial insurance.
Storms & Inclement Weather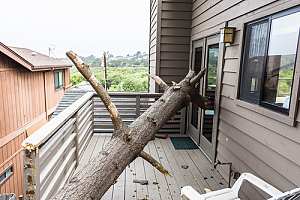 Storms can cause damage that can either need simple repairs or extended recovery. Home insurance will provide the policy-holder with compensation in order to complete these repairs.
The common storms included in a homeowner's insurance policy are fires, hurricanes, and lighting.
Vandalism & Theft
Another type of damage included in the coverage is vandalism. Any theft that occurs on the property dwelling will be covered by a home insurance policy. As a part of that policy, a liability falls underneath it as well.
This will protect the policy-holder against any claims filed against them and resulting in a lawsuit. Insurers will help to pay any legal fees, as well as a portion of the medical bills.
Where Pro Insurance Group Can Help
At Pro Insurance Group, we offer a home insurance policy that protects our clients fully. We know to predict the unpredictable. In doing so, we offer policies that offer optimal protection for our clients. We want to ensure that you feel happy, and safe while within your dwelling.
The policy Pro Insurance Group offers includes coverage for damage to your property brought on by storms or vandals and includes protection for any belongings residing within your home. Give yourself peace of mind when it comes to your home insurance policy, make sure you're getting the proper level of protection needed.
Work With An Illinois Homeowners Insurance Brokerage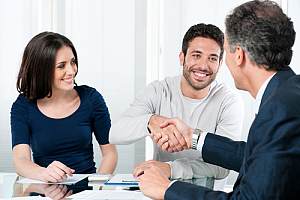 Don't leave your home open to chance. By laying the proper protection in place, future devastations won't have as big of an impact. For more information on how to properly protect your dwelling with home insurance, contact the experienced personal insurance agents at Pro Insurance Group.
Reach out to the experienced business insurance agents at Pro Insurance Group today by calling 833.619.0770 or by requesting a quote online.