Restaurant and bar owners face certain risks that can cause significant financial loss. By acquiring the right bar & restaurant insurance policies for your business, you can minimize the impact of accidents and lawsuits while keeping your investment and employees safe.
Bar & Restaurant Insurance Policies
At Pro Insurance Group, we offer a variety of business insurance policies for restaurant and bar owners.
Assault & Battery Insurance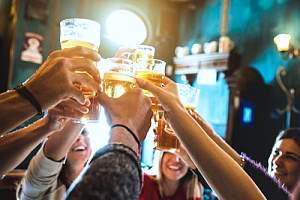 While restaurants are generally relaxed places where patrons can enjoy food, drink, and conversation, situations can escalate resulting in an assault and battery claim. Assault and battery insurance protects businesses if a patron should become injured during a physical conflict that occurs in your restaurant or on your premises.
Equipment Breakdown Insurance
The kitchen is the foundation of your restaurant and the equipment in it is essential for your daily operations. When your walk-in freezer, commercial oven, or fridge breaks down, you are no longer able to serve food. Equipment breakdown insurance pays for physical damage to equipment caused by electrical or mechanical breakdown.
Auto Insurance
If you have a vehicle that is used for deliveries or other business purposes, you need auto insurance. A commercial auto insurance policy provides liability and physical damage protection for cars, vans, trucks, and other vehicles used by businesses.
General Liability Insurance
General liability insurance protects restaurants against lawsuits and other liabilities that could result from accidents or mishaps. For example, if a customer slips and falls in your restaurant, your general liability insurance would help pay for the damages.
Liquor Liability Insurance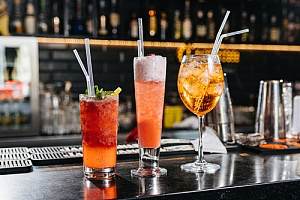 Also known as dram shop insurance, liquor liability insurance offers coverage for businesses that sell, serve, manufacture, distribute or supply alcoholic beverages. Liquor liability insurance covers legal fees, medical costs, and settlements that occur when alcohol is sold to an intoxicated person who then harms someone else or causes property damage.
Product Liability Insurance
Product liability insurance covers your business if your food should happen to make a customer ill. For example, if a customer consumes undercooked meat and develops food poisoning.
Property Insurance
Commercial property damage provides coverage for lost or damaged property, including property belonging to others that may be in your care. For example, property damage may occur if a fire broke out in your kitchen.
Spoilage Insurance
If your freezer breaks down overnight, causing all of the food in it to spoil, uninsured restaurant owners would ultimately be responsible for replacing the lost inventory. However, spoilage insurance would help cover both the cost of lost inventory and revenue.
Workers' Compensation Insurance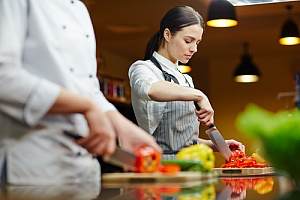 Workers' compensation insurance is required in most states to cover the cost of lost wages and medical expenses stemming from work-related injuries. Each state sets its own laws for workers' compensation requirements based on the number of employees and similar factors. This policy helps to keep both employer and employee safe on the work site.
Talk To A Knowledgeable Bar & Restaurant Insurance Agent
Operating a restaurant poses certain risks, whether you operate a small coffee shop or a fine dining establishment. At Pro Insurance Group, we understand the importance of having adequate insurance to protect your livelihood. Reach out to one of our insurance agents today to learn more. Call us at 833.619.0770 or request a quote online.