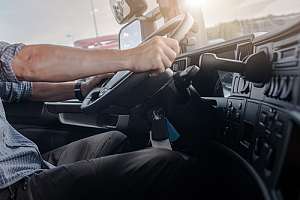 Commercial truckers need a form of protection when transporting goods across the continental United States. Trucking insurance is an effective way for truckers and their employers or contracting companies to protect themselves, their fleet, and their transported equipment against a variety of occurrences. Whether you are an individual trucker or manage a large line of trucks, you will receive significant benefits from trucking insurance.
Insurance Options for Truckers
At Pro Insurance Group, we take pride in our ability to provide a comprehensive and affordable insurance package for truckers. When you need coverage, our experienced agents will help you select the best policies to fit your organization's unique needs. Let us work with you to determine which of the policies your organization will receive the most coverage and benefits from.
Bobtail Insurance
When driving your truck while not under dispatch, you still need proper coverage to safeguard from liability. Also known as non-trucking liability, bobtail insurance will offer protections when you are driving the truck for non-business purposes. Therefore, you can be assured that your truck is covered under all circumstances, regardless of when or how you are using it.
Commercial Auto Insurance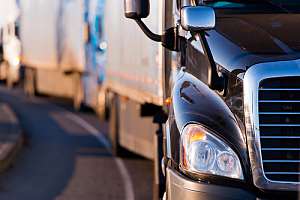 Unfortunately, most truckers are at a higher risk of motor vehicle collisions than other drivers on the road. However, commercial auto insurance can provide extensive coverage for truckers in the event they find themselves in an accident. This type of policy will not only cover expenses for vehicle damage, but also any medical payments due to sustained injuries.
General Liability Insurance
Accidents that are caused by truckers can often result in a wide range of civil lawsuits. General liability insurance will protect yourself, your employers, and your customers from liability against injury or property damage claims. It may also pay for premises liability, product liability, and other types of expenses not covered by commercial auto insurance.
Inland Marine Insurance
]Inland marine insurance, otherwise known as cargo insurance, protects truckers against loss of cargo or equipment in transit. In the event you are in an auto collision or other incident that results in damage or total loss of the cargo, inland marine insurance will reimburse up to the dollar amount of the estimated damage costs.
Physical Damage Insurance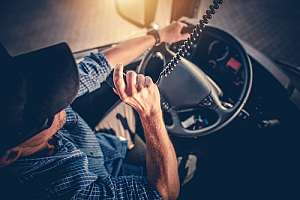 Commercial trucks are one of the biggest investments a trucker or fleet management company can make. If a truck is damaged during a collision or other incident, it can cost thousands of dollars to repair and several more to replace. Physical damage insurance will provide coverage for any repair that needs to be made or a replacement if the truck is deemed unsalvageable.
Speak With Trucking Insurance Professionals Today
Since owning and operating a commercial truck comes with its own unique set of risks, it is important to safeguard yourself and your truck from any unexpected events. In addition, owning a truck insurance policy will ensure protections from any legal claims made against you. For more information about trucking insurance or to get started, call Pro Insurance Group at 833.619.0770 or request a quote online today.