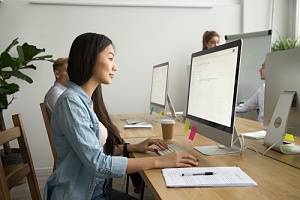 Many modern businesses rely on technology to perform daily operations. From data entry and communication to cloud storage and online security, these innovations have made it possible for companies to grow at an unprecedented speed. While technology offers countless benefits to businesses, it also carries certain risks, especially without acquiring a technology insurance policy.
Technology Insurance Policies
At Pro Insurance Group, we offer comprehensive technology insurance policies to protect businesses that use technology as part of their daily operations.
Crime Insurance
Crime insurance protects companies from losses resulting from certain illegal activities. With crime insurance, your business is reimbursed for lost funds, securities, or other tangible property. For example, crime insurance would typically cover computer and wire transfer fraud.
Cyber Liability Insurance
Businesses that use technology are at risk for data breaches and other cyberattacks. Cyber liability insurance can help pay for credit monitoring services, legal expenses and other recovery costs in the event of a cyber security event.
Directors & Officers Insurance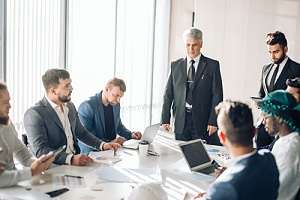 Directors and officers (D&O) insurance protects board members, directors and officers in the event that they are sued for a decision made on behalf of your company. For example, if board members were accused of not properly taking measures to secure customer information and litigation is brought, D&O insurance can help cover their personal risk.
E&O Insurance
Errors and omissions insurance is used to cover the financial loss suffered by a customer as a result of an error or omission in the product or service supplied to a customer by a business. For example, E&O insurance would cover your business' legal fees if the software you sold to a client contained glitches which resulted in lost data.
EPL Insurance
Employment practices liability (EPL) insurance protects businesses in the event that an employee sues over certain work-related issues. An EPL insurance policy would cover any legal costs associated with the lawsuit, including judgments.
Equipment Breakdown Insurance
Computers, production machinery, electrical systems and other equipment required by your business can break down without notice. Equipment breakdown insurance covers damages caused by various internal forces, such as electrical shorts, power outages, motor burnout, mechanical breakdowns or operator error.
General Liability Insurance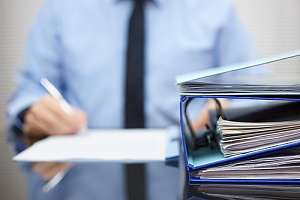 General liability insurance protects technology businesses from a variety of common risks, such as bodily injury, property damage and advertising injury. For example, a general liability insurance policy may provide coverage for reputational injury resulting from slanderous accusations online.
Loss of Income Insurance
If a fire from overloaded servers or other incident should shut down your operations temporarily, loss of income insurance could help pay for lost revenue, rent, relocation costs, and other day-to-day expenses.
Property Insurance
Property insurance covers any business-related property, such as the building, its content, inventory, computers, and various hardware. For example, if an employee accidentally falls in the server room causing damage to the server rack, property damage insurance could help repair or replace the damaged equipment.
Umbrella Insurance
Umbrella insurance offers businesses with additional liability coverage to cover expenses that may exceed your other liability policy limits. Umbrella insurance can come in handy in many situations, such as when a competitor sues you over trademark infringement.
Workers' Compensation Insurance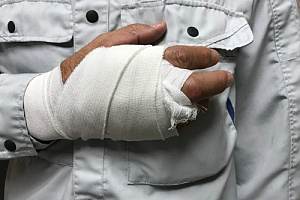 Workers' compensation insurance is required by most states in the U.S. Employees in the IT industry can suffer from a wide range of work-related accidents that leave your business exposed to financial loss. Workers' compensation helps cover lost wages and medical bills if an employee is injured at work.
Contact the Pro Insurance Group
Pro Insurance Group delivers ease of mind through comprehensive, tailored packages that meet businesses' needs. Reach out to the knowledgeable insurance agents at Pro Insurance Group today for more information by calling 833.619.0770 or by requesting a quote online.