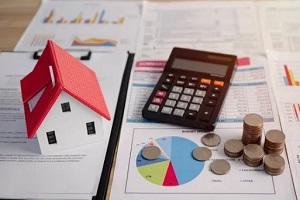 This review outlines the different types of homeowners insurance, providing insights into what each type covers. This should help you make an informed decision as to which policy option is right for your situation.
8 Types of Homeowners Insurance
The type of policy that is right for you depends on your property type, budget and coverage preference. There are 8 primary types of homeowners insurance policies:
HO-1: Basic Form
Basic form home insurance policies are incredibly limited. In fact, most insurance providers do not offer HO-1 policies due to their limitations. According to the National Association of Insurance Commissioners (NAIC), HO-1s only made up 1.57% of single-family home policies countrywide (as of 2018).
Specifically, basic form insurance covers your home and personal belongings at actual cash value. Additionally, there are only 10 covered perils with an HO-1 policy, which are:
Fire or lightning
Windstorm or hail
Explosion
Riot or civil commotion
Aircraft
Vehicles
Smoke
Vandalism
Theft
Falling objects
HO-2: Broad Form
Broad form homeowners insurance (HO-2) policies are an expanded form of basic form policies and are far more common. Specifically, HO-2 policies cover your dwelling, which is to say the structure of your home, at the replacement cost value (rather than the actual cost value with HO-1 policies).
Your personal property, however, is still replaced at its actual value. There are several specific perils that are included with broad form homeowners insurance. These perils include:
Fire and smoke
Windstorm or hail
Theft
Vandalism or malicious mischief
Damage from vehicles
Damage from aircraft
HO-3: Special Form
A special form (HO-3) policy is the most common type of homeowners insurance policy for single-family homes. This policy provides coverage for all risk types (perils) that are covered in HO-1 and HO-2 (see above) and covers your personal property as well.
There are some excluded perils with special forms of homeowners insurance, such as ordinance law, earth movement, flood damage, power failure and neglect. Your policy provider can provide more specific details about what your special forms insurance does and does not cover.
HO-4: Contents Broad Form
Contents broad form homeowners insurance, or an HO-4 policy, are for individuals who rent a home or apartment; this is also known as renter's insurance. This policy type covers your personal belongings if they are stolen or damaged (i.e. by fire) inside the rental property.
The same perils that are covered in the broad and special form policies (HO-2 and HO-3) are covered in the HO-4 policy. Legal expenses and additional living expenses if your apartment is damaged are usually included as well. However, dwelling coverage is not included (this is the landlord's responsibility).
HO-5: Comprehensive Form
Comprehensive form homeowner's insurance (HO-5) is the most extensive coverage for single-family homes. It is most similar to the HO-3 policy, but with some notable differences.
Specifically, an HO-5 policy covers both dwelling and personal property at replacement cost value whereas with an HO-3 policy, personal property is covered at actual cash value. Comprehensive form policies usually have high limits for expensive items (i.e. jewelry, electronics, etc.); with an HO-3 policy, there are limited coverage limits for these items.
HO-6: Unit-Owners Form
A unit-owners form policy (HO-6), also known as condo insurance, protects individuals who own and reside in a condominium (condo or co-op). Your coverage may depend upon what is already covered by your condo association or HOA (if applicable). In general, a unit-owners form policy covers your individual dwelling, personal property, loss of use, personal liability and medical costs.
HO-7: Mobile Home Form
As the name suggests, mobile home form (HO-7) insurance covers mobile home properties. It is similar to an HO-3 policy, but it is specifically designed to meet the needs of mobile homes since they are not covered in a standard single-family policy.
Specifically, the types of properties that are covered include but are not limited to trailers, single-wide mobile homes, double-wide mobile homes, sectional homes, modular homes and RVs.
HO-8: Modified Coverage Form
A modified coverage form (HO-8) covers older homes that are at high-risk. In these cases, none of the aforementioned homeowners insurance types may be an option. An HO-8 policy provides coverage for these special home types.
What's Not Covered on a Homeowners Insurance Policy?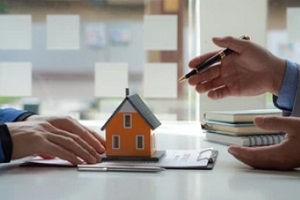 Damage from floods and earthquakes is generally not covered by a standard homeowners insurance policy. Most homeowners insurance providers offer a separate policy for flood and earthquake coverage.
Moreover, damage or (or the loss of property) due to vandalism are not always covered in a standard HO-1 policy, although many policies include vandalism coverage. Fires are often excluded as well. It is important to discuss your specific policy exclusions with your provider before you start your policy.
Pro Insurance Group Offers Home Insurance Coverage
Pro Insurance Group takes great pride in ensuring our policyholders have the coverage they need for their home. If you need a home insurance policy, or are considering changing insurance policies, contact Pro Insurance Group today. We will gladly answer your questions and provide you with a free, no-obligation policy quote.