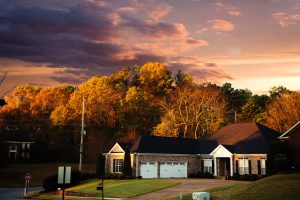 Homeowners insurance helps protect one of your most significant investments – your home. Unfortunately, the average homeowners policy does not cover all situations that may arise. As policies range from insurance company to insurance company, it is important to know what your policy covers and what it does not.
Most homeowners will find that their policy covers common perils like fire and theft. Your policy may even cover the costs if a visitor should become injured on your premises or if you should accidentally cause damage to another person's property. Learn more about what homeowners insurance covers and what may be excluded in your current policy.
What Is Homeowners Insurance?
A typical homeowners insurance policy is designed to insure your home's structure and the belongings inside the home in the event of a destructive event. A homeowners policy may also include other coverage that help protect your investments. You will often find homeowners policies contained as a package bundle, which means that coverage extends to your liability, as well as damage to your property.
Homeowners insurance offers several main functions. First, it can be used to repair your home, adjoining structures, and yard. For example, if a storm severely damages your home, your insurance would help cover the cost of repairs. Homeowners policy can also cover the cost to repair or replace personal belongings. This may include belongings inside your home, as well as belongings when you are away from home. You will also find that most homeowners policies cover liability issues. For example, if a visitor trips on your walkway and sues you, your policy would usually cover these costs.
What Are The Costs Of Homeowners Insurance?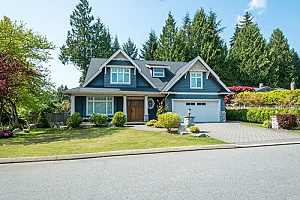 The cost of homeowners insurance can vary from state to state. Factors such as location, house condition, marital status, and credit score can affect your homeowners insurance policy cost. The amount of impact these factors have may vary by insurance companies. However, the national average for homeowners insurance is $2,305 annually. Ultimately, the value of your home, the type of home insurance, and the amount of coverage you choose will contribute to the final cost.
What Does Home Insurance Cover?
Homeowners coverage provides policyholders with financial protection against a wide range of accidents, theft, and disasters. Most standard homeowners policy protect against the following areas:
Coverage For Your Structure
You can expect your insurance to pay for the repair or rebuild of your home if it is destroyed by a covered peril, such as hail, hurricane, fire or lightning.
Coverage For Your Personal Belongings
Your clothes, furniture and other belongings may be covered under your homeowners insurance if they are destroyed by an insured disaster.
Liability Protection
If you are sued for bodily injury or property damage that you or a family member caused to another person, your policy may cover these damages. In some cases, a homeowners policy will also cover damages done by a pet.
Additional Living Expenses
Many homeowners policies also include additional living expenses (ALE). This coverage will usually pay for the costs of living away from your home if you can no longer live there due to covered damages.
What Is Excluded From Coverage?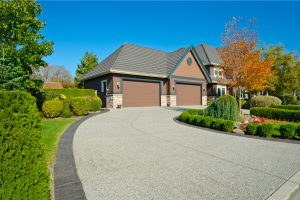 While homeowners insurance covers a broad range of accidents and disasters, there are certain perils that it does not generally cover. One of the most well-known perils not covered by homeowners insurance is earthquake damage. Your policy may also not cover sinkholes and other types of earth movements. Certain types of water damage may not covered by most homeowners policies. For example, if your sewer system backs up and causes damage, it will likely not be covered.
Most homeowners policies will also not cover maintenance issues. This includes any expenses involved in the regular care of your home. Policies may not cover damages if a homeowner neglects to make essential repairs. For example, if your home becomes infested with termites or rodents that damage property, your insurance company will not cover the damages. Homeowners insurance also does not cover general wear and tear, as well as hidden defects.
Contact The Experienced Personal Insurance Agency
Homeowners insurance is an essential policy for protecting the structure of your home and the contents inside. However, not all homeowners insurance policies are the same and it is important that you compare your options to find a policy that meets your needs.
For more information on what is and what is not covered by homeowners insurance, or to acquire a policy, contact the personal insurance brokers at Pro Insurance Group by calling 833.619.0770 or by requesting a quote online.