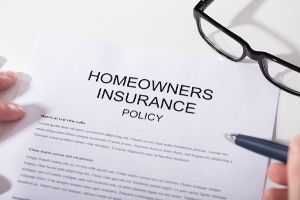 It has happened to nearly every homeowner at one time or another. You discover a leaking pipe, hole in your roof, or possibly even flooding. Once the water has intruded on your home, it does not take long for damage to occur. The longer that water sits, the more extensive the damage. Fortunately, many standard homeowners insurance policies cover common water damage in the home.
As every homeowners insurance policy is slightly different, you will want to carefully review your policy to determine if the damage is actually covered or if it is an excluded peril. So, what type of water damage is covered by homeowners insurance?
Types of Water Damage Covered By Homeowners Insurance
Water damage may be covered under your homeowners insurance policy under certain conditions. The most common types of water damage covered include:
Rain or Snow
Heavy rain, snow, and ice dams that form on your roof and result in sudden water damage may be covered under your policy. For example, if there is a windstorm that drives rain under your shingles.
Plumbing
Sudden bursts of water or blockages in your plumbing system that cause water damage may be covered. For example, if your toilet backs up, causing water damage.
Fire
If your home experiences a fire and firefighters use water to extinguish the flames, any resulting water damage would be covered.
Vandalism
If an intruder enters your home and intentionally causes water damage, then the damage would likely be covered by your policy. This is often written as "malicious activity."
Types Of Water Damage Excluded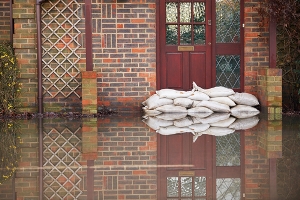 Certain types of water damage are excluded from most homeowners insurance policies. If the damage occurred gradually rather than suddenly, then it will likely not be covered by your insurance. In addition, if the water landed on the ground before flowing into your home, it will not be covered. The most common types of water damage not included in most homeowners insurance policies include:
Floods
Floods are almost always excluded from homeowners insurance policies unless added as a separate policy. This includes surging rivers, rainwater, and drenched ground.
Sewage Water
If water has overflowed from a drain or sewage source and finds its way into your home, your insurance company will likely not cover the water damage.
Poorly-Maintained Plumbing
If you fail to maintain the plumbing in your home and old piping or appliances cause water damage, it is considered "neglect" and may not be covered by your policy.
Preventing Water Damage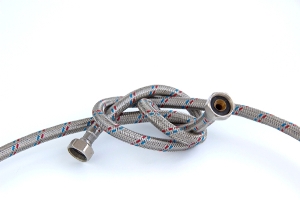 Water damage in the home can be a very costly problem. Fortunately, there are many ways to help prevent water damage from occurring. First, always remember to disconnect hoses in the colder seasons to prevent water from freezing, which can result in burst pipes. Next, clean gutters and downspouts regularly to avoid blockages, which can cause standing water and contribute to ice dams.
If you find a leak or suspect that there is a leak, be sure to investigate the problem immediately. When you ignore moisture problems, you risk the leak becoming more serious over time. Excess moisture in your home can also cause mold growth and impact the structural stability of your home. Another easy way to catch possible water problems early on is by keeping an eye on your water bill. If it is higher than normal without any explanation, it may be because there is a leak somewhere in your home.
Speak To An Experienced Personal Insurance Agency
Water damage in the home often occurs suddenly, such as when a pipe bursts or a toilet overflows. When these types of events happen, you can usually count on your homeowner's insurance to help cover the repairs. For more information about what is and what is not covered by homeowners insurance, contact Pro Insurance Group by calling 833.619.0770 or request a quote online.