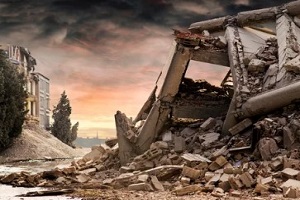 Natural disasters are reported to annually cause billions of dollars in home damage. Preparing your home before a disaster occurs can protect you and your home from expensive repairs after a catastrophic event. Potential damage to your home can also be lessened in severity when covered by insurance, or prevented altogether if you take the appropriate preventative measures.
The first step to preparing your home is to know which natural disasters are common in your area. Once you know what events you may be facing, you will be ready to make the necessary preparations to protect your family, home and belongings during a natural disaster.
Know What is Covered
The most important step in protecting your home is to know what coverage your home insurance offers. For example, most home insurance plans cover weather-related damage resulting from fire, wind and lightning. However, most common home insurance plans do not cover damages that result from floods and earthquakes.
If you are unsure which natural disaster-related damage is covered in your plan, a quick chat with your agent can clear things up. Make time to speak with your agent to determine where your coverage is lacking, and start planning to fill those gaps.
Prepare for Specific Disasters
The things you will need to consider to protect your home will differ depending on the common disasters in your area. One thing these natural disasters have in common is that they can be highly unpredictable. Rather than waiting until your home is in the path of destruction, begin working today to implement the recommended protections for your home.
Storms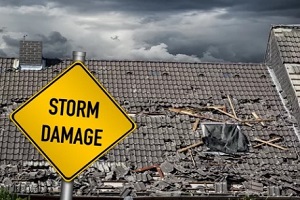 Severe weather is one of the most common natural disasters threatening your home on a frequent basis. Hurricanes, tornadoes and even severe thunderstorms create strong winds and lightning that can cause external and internal damage to your home.
To prevent damage during a storm:
Remove Unstable Trees and Limbs: Trimming trees and limbs that can be blown easily with strong winds before a storm can save you from some of the most common wind-related damage.
Secure Loose Debris: Find secure storage for outdoor tools, furniture, decorative pieces or other items that could become projectiles in strong winds.
Secure Entrances: Provide extra stability for the exterior doors in your home to prevent them from opening or being torn from the hinges during the event of strong winds.
Protect your Windows: Install storm shutters on your windows to protect them from flying debris. If you are unable to install storm shutters, you can temporarily cover them with boards before a severe storm.
Floods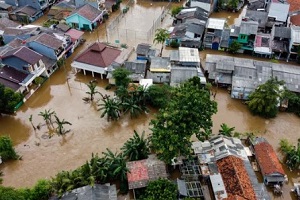 If you live in an area prone to flooding, prepare your home to withstand flood waters at all times. To keep your home secure against flooding:
Make sure the lower level of your home is properly sealed. This includes foundation cracks and windows.
Keep your gutters clear.
Install a drainage system.
Obtain waterproof storage for items that may be damaged.
Other ways to prevent water damage to your home during a flood include blocking the water with sandbags and relocating your expensive furnishings. You can place sandbags in front of windows, doors and other openings to create a barrier to block water from entering your home. If you suspect flooding is possible, consider temporarily moving expensive furnishings to a higher level in your home.
Wildfires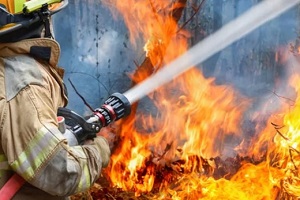 When protecting your home against wildfires, it is important to remember that the radiant heat and floating embers of the fire can ignite your home long before the actual fire reaches your home. If your home is within 100ft of the fire, it is at risk of being ignited by radiant heat. Embers, on the other hand, have been known to travel much farther.
To protect your home from wildfires:
Add Heat Resistant Materials: Add as many heat-resistant features to your home as possible. For example, ensure that the materials that make up your roof are made of asphalt, clay, concrete or metal. You should also add windows or skylights that are double-paned and heat resistant.
Remove Flammable Elements: Keep your gutters, porch and yard free of dead trees, limbs and leaves.
Seal the Gaps: Securely close off any vents, cracks or other openings outside of your home that could allow traveling embers or smoke access to the inside of your home.
Earthquakes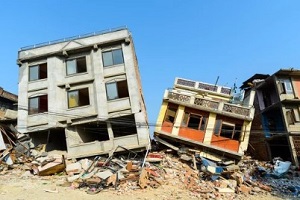 Earthquakes can be one of the most difficult disasters to prepare for since they generally occur without warning. However, there are a few precautions you can take to ensure that your home is ready at all times, including:
Secure heavy furniture and appliances to the wall
Add additional security to light fixtures
Place latches on cabinets and drawers
Avoid mounting heavy objects above beds, couches and chairs.
Create a detailed checklist of the areas of your home that remain vulnerable, and form a plan for securing them as soon as possible. Waiting until you are in the path of a disaster to begin preparing not only exposes your home to danger but also places you and your family in danger.
Stay Prepared
Staying prepared will help keep you and your family safe if you find yourself in the path of a natural disaster. Along with taking precautionary steps to protect your home, don't forget to ensure the safety of yourself and your loved ones.
Before a disaster strikes, ensure that you have an emergency kit that is easy to access quickly. Additionally, have a well-laid-out plan for evacuating a disaster. Finally, ensure that everyone in the house, especially your children, knows what to expect if the need to evacuate arises.
Prevention can go a long way to provide protection, but having the right insurance can cover what prevention simply can't. To have an insurance policy in place to cover disaster-related damage to your home, fill out this quick form to speak to an agent from Pro Insurance Group today.