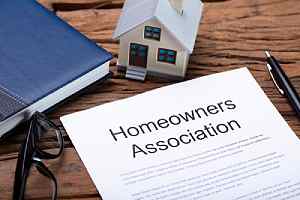 A homeowner's association (HOA) should have insurance that protects the HOA against financial losses resulting from accidents or injuries that occur on the HOA premises. Without that insurance, each HOA member will be personally responsible to pay some portion of the loss. The specific type of insurance and coverage limits can be tailored to the needs of each HOA.
Why Does My HOA Need HOA Insurance?
Your HOA is responsible for common areas and for regulating activities that occur in those common areas. Whether the HOA owns common area property and the structures on it or only manages it, the HOA could be financially liable for personal injuries that occur in the common area and for the cost of repairing damages to those areas. HOA insurance, with appropriate coverage limits, is necessary to protect the HOA and its members against those risks. Without adequate HOA insurance, the financial burden of those expenses will be divided among homeowners.
The best way for an HOA to acquire HOA insurance is by purchasing specific policies that are tailored to the needs of the HOA. For example, your HOA's common areas may include a golf course, private roads, swimming pool, condominiums and walking trails, while the common areas in a smaller HOA may include only private roads. In both cases, the HOAs need HOA insurance but their policy coverage and coverage limits will be very different. Each HOA is able to acquire insurance that is customized to their unique risks.
An HOA's bundle of insurance policies is often referred to as the HOA's master insurance policy. When the members pay their monthly HOA dues, a portion of their dues is applied to cover the cost of the HOA's master insurance policy premiums.
HOA Master Policy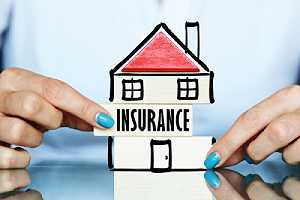 The HOA's master policy should be composed of policies specific to each HOA's possible liabilities. A basic master policy should consist of property and liability insurance.
To find out what your HOA is responsible for, review your HOA documents. These will outline which areas are under HOA control and management; they may also require certain types of HOA insurance and coverage minimums. By working with your HOA's insurance agent, your HOA can acquire the correct policies and coverage limits.
Types of HOA Insurance Coverage
The types of coverage that HOAs commonly need include:
General Liability and Property
A general liability policy protects the HOA against liability from injuries to someone who is using a common area. It also insures against damage to HOA buildings and property in the common area.
Loss Assessment Coverage
The master policy of each HOA's will establish coverage limits. If the HOA is found liable for an incident that exceeds the HOA's coverage limit on a single claim, each homeowner will be personally liable for paying a portion of the amounts that exceed the master policy coverage limit. Purchasing loss assessment coverage will protect the homeowner's against that risk.
Homeowners should consider whether their HOA's master policy coverage limits are reasonable in light of the common areas it maintains and the activities that occur there. A large HOA with many amenities such as swimming pools, fitness centers and private roads, or a large condo complex with many adjoining rooftops, will likely have more risks to insure against than a smaller HOA with fewer amenities. Some of the most serious injuries occur in swimming pool accidents, motor vehicle accidents and building fires. Your HOA may need loss assessment coverage to protect the homeowners against the risk from someone suffering a catastrophic injury that exceeds the limits of the HOA's master policy coverage.
Directors & Officers Insurance
D&O insurance protects the HOA and the individual board members by covering the cost of their legal defense in a lawsuit brought by a homeowner. In addition to protecting the HOA board members, D&O insurance can also provide the same protection to the committee members or employees of the HOA.
Condominiums
If your HOA also includes a condominium or a co-op structure, your HOA's master policy will need to include appropriate condominium coverage for HOAs. The HOA is responsible for maintaining hallways, activity rooms, walkways and building structure, as well as roofs and balconies. In some cases, the HOA is also responsible for fixtures such as every condo unit kitchen and bathroom countertops, sinks and built-in appliances.
Other Coverages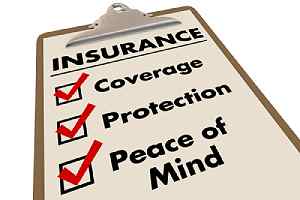 Depending on the size and structure of your HOA, your HOA should consider other types of insurance coverages, too. Other coverage that might be appropriate includes Workers Compensation, Third Party Bodily Injury Coverage, Third Party Property Damage Coverage, Flood, Employment Practices Liability and Commercial Automobile.
Get Help from the Insurance Experts at Pro Insurance Group
Review the homeowner association and insurance documents to ensure your HOA's master policy adequately protects the HOA and its members against the risks associated with owning and managing the HOA and its common areas. Consult with the experienced HOA insurance specialists at Pro Insurance Group; they will work with the specific requirements of your HOA to provide the protection your members need.