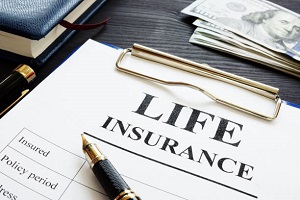 The main purpose of life insurance is to help those you care for pay any outstanding bills or funeral expenses in the event of your death. However, some life insurance plans have ways to provide cash benefits while you're still alive. This can offer a way to supplement your regular income or act as a safety net in the event of a financial crisis.
This article explains several ways you can access the value of your life insurance plan while you are still alive, as well as a brief explanation of the two main types of policies:
What Kinds of Life Insurance Policies Are There?
Broadly speaking, there are two kinds of life insurance: term and permanent. Term life policies offer coverage only for a specified period and typically have lower initial premiums. However, they do not have any cash value since the premium only covers the cost of the insurance.
Alternatively, permanent life insurance policies offer lifelong coverage, accrue cash value with higher premiums that exceed the cost of insuring you and offer a greater number of uses than term life options.
The cash value of these policies works as an investment that accrues over time and can be accessed before your death. A professional insurance broker can help you find the option that is best for you.
How to Use Your Life Insurance While Still Alive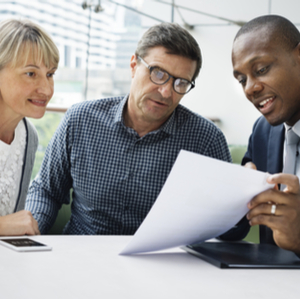 Depending on your specific permanent life insurance policy, these options should be available and will allow you to use your life insurance while you are alive. In some instances, you may find some of them are applicable for term life policies as well. Consult with your insurance provider to find out what restrictions or additional benefits may apply to your policy.
Withdrawing Cash Value
Permanent life insurance policies accrue cash value over the life of the policy, and this value is available for withdrawal at any time. Additionally, this withdrawal is tax-free as long as you stay below the value of the policy. Utilizing this option may lead to changes in your premium and reduced death benefits for your loved ones.
Taking Out a Loan
In addition to withdrawing part of the cash value, you can also take out a loan using the accrued cash value. These loans often have low-interest rates offset by the rate of growth of the policy's cash value, they don't require any credit checks and they have flexible repayment options. They are also tax-free since loans are not considered income, but any unpaid interest is taken out of the death benefit. There is also a little variability in the restrictions on loans between policies and insurance providers.
Utilizing Living Benefit Riders
Living benefit riders offer various benefits such as terminal illness benefits, chronic illness benefits and long-term care benefits. These will be paid out when certain criteria are met; in some cases, you may receive as much as 80% of your death benefit to help cover expenses while still living. This can be helpful when covering large medical expenses, although this option reduces the final payout.
Your policy may already include one or more of these benefits, but in many cases, they will have to be added to the policy as riders, which will be added to your monthly premium. These riders are available for both term and permanent life policies.
Surrendering Your Policy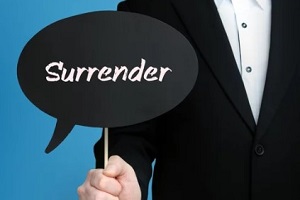 You can surrender your policy to obtain a cash value which is typically what you have paid into the policy plus interest. This can be a great way to access funds in a financial crisis, or if you no longer need your policy and no longer want to pay premiums.
However, this payout is considered income and is subject to federal taxes as well as any additional fees for surrendering the policy as outlined by the policy. You will lose the benefit of covering any expenses after death that may have been provided by this policy.
Selling Your Policy to Third Parties
You can also sell your policy to a third party called a life settlement broker. These brokers will pay you an amount between the cash value and the death benefit, either as a lump sum or an annuity that pays out over time. In return, the broker gains ownership of that life insurance policy and becomes the death benefit recipient. This payment is typically higher than the cash value received for surrendering your policy, but it also leaves you without life insurance.
Life settlement brokers may purchase term life policies, but permanent life insurance policies typically receive a much higher payout.
Choosing Your Life Insurance Policy
Life insurance can not only offer financial protection for your loved ones after your death but can also provide benefits while you are still alive. Whether you are in the market for a new life insurance plan or you are looking for ways to use your current plan, Pro Insurance Group can help.