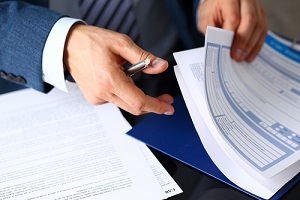 Being a landlord can be a highly rewarding job, and also carries many responsibilities. One such duty is that of maintaining documents for all of your tenants. It is important to carefully preserve these records in case you have future legal issues, are required to address fiscal duties and to ensure transparency between you and your tenants. Here are 6 important landlord forms you'll always need to have available to address risks and liabilities.
1. Rental Application
This is one of the primary documents used to determine if a prospective tenant is a suitable candidate. Most rental applications request:
References
Basic contact information
Current and past residence details
Proof of income
Employment history
Credit score
Criminal record
2. Lease Agreement
A lease agreement typically outlines the time period for which a tenant may occupy a rental unit. This document also explains the rights and responsibilities of both the landlord and tenant, how to pay monthly rent, when payments are due and the eviction process. According to a 2014 survey conducted by TransUnion SmartMove, 84% of landlords cited issues with paying rent as the top concern about tenants.
3. Move-in/Move-out checklists
A move-in checklist can help you ensure that your properties remain in good condition and specifies that your tenants are liable for any damage they cause (excluding wear and tear). A move-out checklist can accomplish the same goal. Tenants who meet all of the requirements are more likely to get their security deposit back.
4. Welcome Letter
This letter instructs tenants how to set up their utilities, obtain their keys, use the laundry facility (if applicable) and to acquire renter's insurance. If your state has any specific laws regarding rental properties, it may also be a good idea to note these in the welcome letter.
5. Lease Renewal Paperwork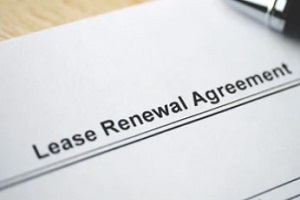 A lease renewal should include any updates to rules and responsibilities (e.g. increased monthly rent amount) that were not listed in the original rental agreement. This document can help you, as a landlord, to save time and money, in addition to other benefits such as:
Lowering the risk of vacancy
Eliminating the cost to secure new tenants
Mitigating the risk of accepting an un-qualified tenant
Be sure to ask your tenants well in advance of the lease expiration date (at least 90 days before) if they intend to renew. If you plan to raise the rent, compare with the prices for other rental properties in your area and utilize a fair market rent calculator.
6. Move-out Letter
If your tenant decides not to renew their lease, be sure to provide them with a move-out letter no less than one month before their lease expires. This letter typically explains cleaning expectations, the date and process for the final property inspection, security deposit deductions and how to submit a forwarding address.
Other landlord documents you may find useful include additional screening documents and a pet policy agreement (if you allow pets in your rental properties). For the former document, keep in mind that you can only ask objective questions about a person's rental history and income level.
You cannot ask questions about age, race, ethnicity or sexual orientation, as these can be considered discriminatory. For the latter document, you should clearly state the monthly fee for having a pet and what the tenant's responsibilities are regarding waste removal and owner's liability insurance.
All of these documents, and ensuring you and your tenants adhere to all the rules they outline, can help you avoid tenant lawsuits regarding charging excessively high late fees, violation of privacy rights or unlawful eviction. If you are interested in additional information, speak to a professional who is knowledgeable about landlord and tenant documentation and the associated laws applicable to your state.
Learn More About Landlord Forms from Pro Insurance Group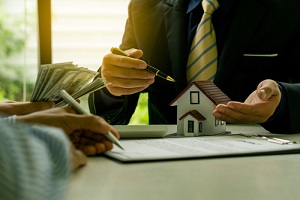 Contact the agents at Pro Insurance Group in Illinois for more information on essential forms all landlords should have. We are dedicated to serving as one-on-one advocates for each of our clients, regardless of their unique needs and budget. We also strive to form and maintain long-lasting relationships with our clients.
If you provide any type of property for rent (apartment complexes, condominiums, etc.), we highly recommend that you purchase landlord insurance and that you also advise all of your tenants to purchase renters insurance. At Pro Insurance Group, we understand that rental properties represent an important investment, and we are committed to protecting these units, as well as you and your tenants.
Our policies include general liability coverage, which will help you if a tenant is injured on your premises; medical expenses and any associated legal fees will also be covered by your policy. Our policies also cover incidents of theft and vandalism, as well as flood and earthquake coverage for certain locations. Call Pro Insurance Group today or visit us online to request a consultation.