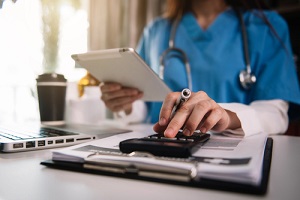 Most auto insurance policies include multiple types of coverages to protect you in the event of an accident. One such coverage is medical payments insurance, which can be extremely helpful in cases involving crashes that result in severe injuries. Here is a close look at medical payments coverage.
What Is Medical Payments Insurance?
Medical payments insurance, also known as "med pay," helps pay medical expenses for you or any passengers who become injured in a motor vehicle accident. This type of coverage generally applies no matter who is at fault for the collision. Medical payments coverage is typically optional and is only available in certain states.
What Does Medical Payments Insurance Cover?
Medical payments insurance normally covers the following costs after an accident:
Health insurance co-pays and deductibles
Hospital or doctor visits
X-rays and surgeries
Fees for emergency medical technician services and ambulances
Nursing assistance
In some cases, expenses tied to rehabilitation, dental care, prosthetic limbs and funeral costs may also be covered by medical payments insurance. This type of coverage also shields you as a pedestrian, which means it can help pay for medical expenses if you're ever struck by a vehicle while crossing the street.
What Does Medical Payments Not Cover?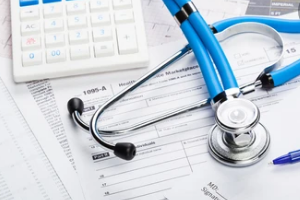 As beneficial as medical payments insurance is, it doesn't cover all claims following a vehicle accident. For example, this coverage does not pay for injuries to other drivers involved in your crash.
(You would need a liability insurance policy for this type of coverage.) It also does not reimburse you for any income lost as a result of your inability to work due to your injuries. Be sure to speak to your auto insurance provider for details on all exceptions and exclusions.
Medical Payments Coverage vs. Personal Injury Protection
Medical payment coverage is often confused with personal injury protection (PIP), although these two auto insurance coverages are actually different. Here are the three primary differences between medical payments insurance and PIP:
You can purchase PIP in so-called "no-fault" states, while med pay is available in states that are not "no-fault"; therefore, making you unable to have both types of auto insurance coverage simultaneously. Examples of no-fault states include Florida, Massachusetts, Michigan and New York.
Depending on a state's laws, PIP may be either optional or required, while medical payments coverage is always optional.
PIP can help pay for child care and lost wages if your injuries from a car accident leave you unable to carry out certain essential duties. Medical payments coverage never pays for these types of expenses.
Medical Payments Coverage Limits
Most auto insurance policies that include medical payments coverage have a limit. This limit represents the maximum amount an insurance provider will disburse for a loss covered under the policy. Limits can typically be chosen upon acquiring coverage.
Before choosing your limits, it is critical to carefully evaluate your needs and consider your budget in order to avoid paying for amounts well above those limits. It is usually recommended that you request at least two or three different quotes from each insurer you contact in order to consider all options available to you.
How Much Does Medical Payments Insurance Cost?
According to WalletHub, medical payments insurance typically costs less than $10 per month, making it an affordable option. However, the exact cost of med pay will depend on several factors, including:
The type of vehicle you drive
Your driving history
Your chosen limits and deductibles (higher coverage limits normally mean higher premiums)
Although you may believe you don't need medical payments coverage because it's optional, it can be extremely beneficial if you are involved in a severe car accident. According to the Insurance Information Institute, the average bodily injury claim following a car crash in 2019 was $18,417.
Speak To The Insurance Pros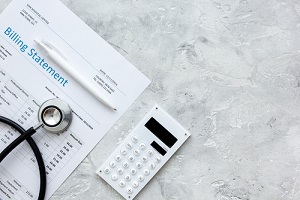 Contact the experts at Pro Insurance Group to learn more about medical payments coverage and its benefits. Our agents are dedicated to serving as one-on-one advocates for each of our clients, regardless of their insurance needs and budget. Our goal is to form deep, long-lasting relationships with all of our clients.
If you regularly drive your car, it's highly recommended that you purchase an auto insurance policy that includes medical payments coverage. This is especially true if you own an automotive business that offers towing services, as these businesses often face the risk of accidents that result in injuries to one or more passengers.
Medical payments coverage can help you save a significant amount of money on medical expenses after a car accident. Call Pro Insurance Group today at (833) 619-0770 or contact us online to request a quote or to learn more about our policies.