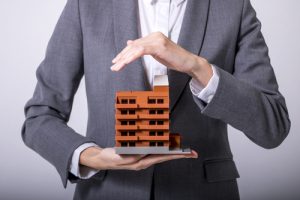 Fires, vandalism, flooding and even rare events like the coronavirus pandemic can have detrimental effects on a business. When a business is forced to close due to an unexpected disaster, employers must be prepared to deal with the financial repercussions. Business interruption insurance can help replace lost income and cover certain expenses while your operations are temporarily halted.
It is usually not sold as a separate policy but is usually combined with a property or casual policy. It may also be included as part of a comprehensive business insurance package. To safeguard your business from the impact of a disaster or government-mandated shutdown, such as in the case of a future pandemic like the COVID-19 outbreak, then business interruption insurance coverage can be invaluable.
What Is Business Interruption Insurance?
Business interruption insurance compensates your business for lost income if your company is forced to vacate the premises due to certain disasters covered until your policy. For example, if a fire broke out in a restaurant kitchen, forcing the restaurant to shut down to renovate, the policy would help cover incurred financial losses.
It typically covers revenue that would have been earned had the disaster not occurred. Most policies will also cover other expenses, such as rent, mortgage payments and employee wages.
Business Interruption Insurance Coverage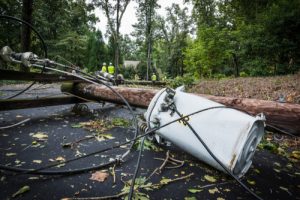 Many employers can gain peace of mind by acquiring a business interruption insurance policy. This insurance does not generally cover short-term interruptions to your operations, such as a power outage. However, it can protect against losses that result in more substantial financial losses, such as a government-enforced closure of all your business. It covers a wide range of business-related expenses, such as taxes, loan payments, and relocation costs.
What does business interruption insurance cover, exactly? Here are a few of the most common policy coverages:
Lost Revenue
The temporary closure of a business prevents it from continuing the operations required to make money. If a business is not able to provide products or services to customers or perform work duties due to property damage or another covered event, business interruption insurance may help compensate for lost revenue. With the funds provided by this insurance, business owners can cover essential expenses and prevent a temporary closure from becoming permanent.
For example, if a pipe bursts in a store and causes extensive property damage, the store would be forced to close until the necessary repairs can be made. While commercial property insurance would cover the costs of the actual repairs, the business interruption insurance policy would cover any lost revenue from not being able to keep your store open.
Rent/Lease Payments
Businesses forced to close due to disasters unfortunately still have to pay their lease or mortgage payments. Fortunately, a business interruption insurance policy can help cover these costs until the business is able to reopen. This helps businesses stay afloat in times of little to no revenue with static costs.
Employee Wages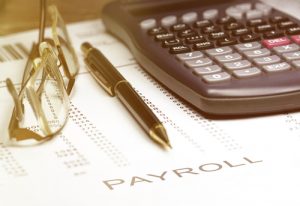 Although businesses can be closed temporarily, its employees are still a valuable asset that business owners and managers will want to bring back when it is safe. Business interruption insurance allows operations to resume immediately by covering payroll for a certain period of time.
This saves the time it would take to hire replacement staff, and very importantly, assures employees they are a valuable part of the team. Most commonly, a policy will cover each employee on payroll for up to one year. This is usually enough time for businesses experiencing interruptions to find solutions to their problem and reopen their doors.
Speak To A Professional Business Insurance Agency
Not all business insurance policies are the same. In addition to the coverage options mentioned above, the right sized policy may also cover certain business utilities, advertising and similar operational expenses. As business interruption insurance works in conjunction with your property insurance policy, you can maintain comprehensive coverage that covers nearly all types of events that you may face.
Need help determining how much coverage you need for your business? Reach out to the business insurance professionals at Pro Insurance Group to learn more by calling 833.619.0770 or by requesting a quote online.