Landlords need to protect their property similarly to any other homeowner or renter. No matter what type of residential properties landlords provide for rent, (e.g. condominiums, apartment complexes, etc.) there are inherent risks for those individuals. Tenants can potentially damage property and steal belongings, among other concerns. Rental properties can also sustain damages due to natural disasters. Fortunately, habitational insurance coverage is specifically designed to protect landlords and tenants against these types of incidents.
What Is Habitational Insurance?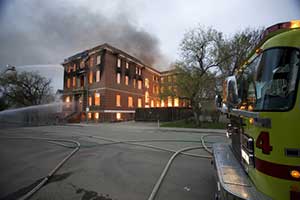 Habitational insurance is a form of liability insurance that provides coverage for landlords for claims arising from injuries to tenants or damage to rental properties due to storms, fires, theft or vandalism. In certain locations, this type of insurance policy can also include earthquake or flood coverage.
Landlords are able to benefit from acquiring habitational insurance for a condominium, an apartment complex or any other similar type of rental property.
Areas Of Habitational Insurance Coverage
Most habitational insurance policies typically include four primary areas of coverage. This includes protection for the landlord and the tenant, legal costs, natural disasters and theft or damage from other criminal activity.
Landlord & Tenant Protection
First and foremost, a habitational insurance policy will protect both you (the landlord) and your tenants. This type of policy covers incidents of vandalism on residential properties; specifically, it will pay for any damages to your property (e.g. walls, floors, etc.) and its contents (furniture, HVAC systems, etc.) that result from such actions, which can often be expensive to repair. As with any other type of policy, be sure to ask your insurer about your coverage limits.
Legal Costs
If a tenant sues for an injury he/she sustained on one of your properties, a habitational policy can provide for the associated legal fees. The sum of these costs will vary based on the specific factors including the nature and severity of the injury and the state where the event occurred.
Coverage Of Natural Disaster Costs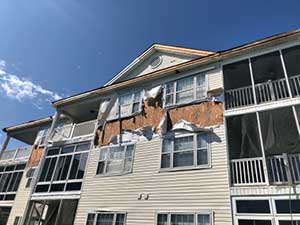 A habitational insurance policy can also cover the costs of repairing or replacing structural damage resulting from natural disasters such as storms and fires. Certain areas in the coastal states (e.g. California, New York, etc.) are at higher risk of flooding than other regions, and the same is true for earthquakes (which occur frequently in California, Oregon, Illinois, South Carolina, among other states); if you own rental properties in any of these areas, you may acquire additional protection against such disasters.
A 2007 survey conducted by the National Association of Insurance Commissioners revealed 51% of respondents mistakenly believed their homeowners' insurance policy covered damage resulting from a main water line break; another 33% thought that flood damage was covered. Ask your insurance company exactly which natural perils will be included in your selected policy.
Helps To Provide Protection Against Theft
Another area for which habitational insurance provides coverage is protection against incidents of theft. This type of coverage protects you against losses of property belonging to other individuals that are on your premises. Once again, you should remember to ask what your limits for theft coverage are and whether all types of personal belongings (including high-value items) are included.
Provides Security To Your Investment
Your rental properties represent a significant investment; therefore, it is important to protect your assets with the appropriate type and amount of coverage. The financial damage from a single occurrence of injury or vandalism could take a long time to recoup without the benefit of insurance coverage.
Is Habitational Insurance Required?
Although habitational insurance is not legally required, an adequate policy is highly recommended if you are a landlord or the commercial property owner of residential homes. This type of protection will help protect you from a wide variety of liabilities. Habitational insurance can also help if your building's heating and air conditioning system malfunctions during the winter or summer and your tenants begin to complain about the temperature in their apartments.
Contact Our Specialty Insurance Experts
Reach out to the professionals at Pro Insurance Group in Elgin, Illinois for more information about habitational insurance and its benefits. We are dedicated to serving as one-on-one advocates for each of our clients, regardless of their unique insurance needs and budget. We offer a wide range of carrier options and strive to form long-lasting relationships with our clients.
If you are a landlord who owns or rents one or more properties, (e.g. condominiums, apartment complexes, etc.) you should strongly consider acquiring habitational insurance. Our policies will protect you from natural disasters such as fires and storms, as well as incidents of theft and vandalism. They can also cover all related legal costs. Habitational insurance serves as the closest thing to blanket protection for your property.
Call Pro Insurance Group today at (833) 619-0770 or contact us online to request a quote or to learn more about habitational insurance.