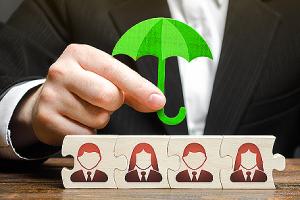 Owning and operating a business can be an exciting endeavor, although it can also come with significant challenges and risks. Your company's leaders, including human resources executives, can commit administrative and communication errors and omissions that may negatively impact your employees and their benefit plans. Fortunately, there exists a type of insurance designed to protect organizations from the fallout of these mistakes: employee benefits liability insurance. Here is a close look at this form of insurance.
What Is Employee Benefits Liability Insurance?
Employee benefits liability insurance shields a company against claims related to mismanagement of employee benefits. This type of policy can frequently be acquired as an addition to a commercial general liability policy. Employee benefits constitute a key component of your workers' compensation packages; additionally, studies show that benefits are often tied to employee retention rates. Employee benefits liability policies are claims-made, which means they only cover claims filed during the period of coverage.
What Employee Benefits Liability Insurance Covers
Some businesses provide a wide range of employee benefits and perks, such as unpaid family leave, student loan assistance and wellness plans. However, most employee benefits liability insurance policies typically cover four essential benefits: health insurance, life insurance, disability insurance and retirement plans. Here is a close look at these four benefits.
Health Insurance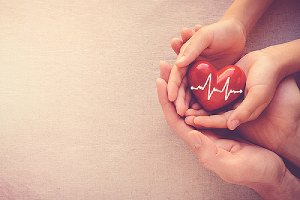 Medical insurance is important to many employees, including elderly workers or those with pre-existing conditions. If any of your employees do not receive an adequate level of health insurance coverage, or if coverage was not provided when it should have been, an employee benefits liability insurance policy can cover the legal costs associated with these types of claims. For example, this type of policy will protect you in the event that an employee sues you over a clerical error that resulted in your HR department failing to enroll you in the company healthcare plan.
Life Insurance
If an employee suffers a loss in his/her family, this can often be devastating both personally and financially. Therefore, people often seek to obtain payouts on a life insurance policy (term or permanent life insurance) immediately. If you fail to change a beneficiary on a life insurance policy, the affected employee may sue your company. An employee may also file a claim against you if a life insurance policy payout is delayed. Employee benefits liability insurance will protect you in cases like these.
Disability Insurance
Disability insurance plans typically offer coverage for severe injuries or illnesses sustained after performing work-related tasks that result in an employee's inability to earn income. They also usually cover employees who have a permanent disability as defined by the Americans with Disabilities Act (ADA). The term "impairment" as defined under the ADA does not include conditions such as compulsive gambling, sexual behavior disorders or psychoactive substance abuse disorders that result from the use of illegal drugs; therefore, it is important to properly outline coverage details to all of your employees in order to avoid costly lawsuits.
Retirement Plans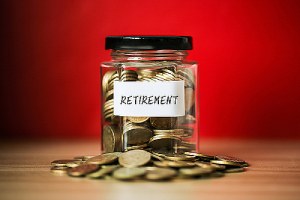 Retirement plans are important to employees because they serve as a way for them to map out their long-term financial goals. If your HR department miscalculates the monthly income of an employee's pension plan, this individual may potentially sue your business over this error. Be sure to also properly inform your employees if they are required to contribute ("match") to retirement plans such as 401(k) plans and IRAs.
What Is Not Covered?
Employee benefits liability insurance, which is different from fiduciary liability insurance, does not cover bodily injury or property damage claims. It also does not cover claims associated with fraudulent or otherwise criminal acts or employment-related practices (e.g. wrongful termination, harassment, discrimination, etc.). For protection against these types of claims, you will need to acquire general liability insurance or another similar form of coverage.
Work With Employee Benefits Liability Insurance Experts
Reach out to the professionals at Pro Insurance Group in Elgin, Illinois for more information on employee benefits liability insurance and how it can help your business. We are dedicated to serving as one-on-one-advocates for each of our clients, regardless of their insurance needs and budget.
If your company provides employee benefits such as health, dental and life insurance, as well as retirement plans, it is important that you ensure the management of these plans is organized and efficient. The experts at Pro Insurance Group can help your HR executives administer these benefits, improving your employee retention and satisfaction.
Call Pro Insurance Group today at (833) 619-0770 or contact us online to request a quote or to learn more about our policies.