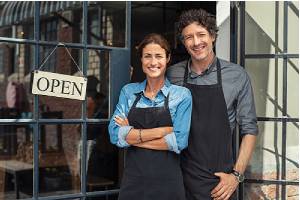 Business insurance protects small businesses from the potential financial damages that could arise from property damage, accidents, workers compensation claims, professional errors and other situations occurring during normal business operations. The correct coverage works to minimize the significant impact that a claim can have on small businesses.
There is no one type of business insurance that is right for every company. In fact, most businesses may need several different policies to achieve comprehensive coverage. There are many different types of business insurance policies available to small businesses, such as general liability, property insurance, professional liability coverage, and workers compensation.
Selecting the proper types of insurance, and in the right amounts, can have a direct impact on a business's ability to recover after a major incident. However, business insurance can be a costly investment so it is important to speak with a reputable insurance agent before making a decision. Learn more about the types of insurance needed for small businesses and why these policies are recommended.
Types of Insurance Needed for Small Businesses
Small businesses face a number of risks that could lead to lost income, cease of operations, and similar negative effects; fortunately, small business owners have access to a wide variety of insurance policies. Nearly all small businesses will require general liability and property insurance regardless of their industry. Workers compensation is also required in most states. Other forms of small business insurance may be optional depending on the field of work. Speak with a business insurance agent about what options are recommended based on factors such as business size, industry, and the number of employees. Some types of insurance needed for small businesses include the following:
General Liability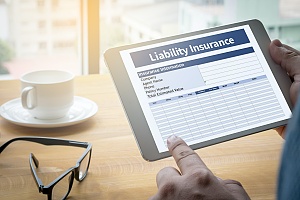 General liability insurance is designed to protect businesses against a variety of liability claims, such as third-party property damage, third-party bodily injury and advertising injury. If a business is sued for a covered liability, a general liability policy would typically cover the costs for property damage claims, medical expenses if a person is injured on the premises and advertising injury claims. A policy may also cover any resulting administrative costs to handle the claims, as well as judgments, court costs, and settlements for any covered claims. Without general liability insurance, these expenses can be very costly.
Professional Liability
Mistakes can happen to even the most experienced professionals. If a customer or client believes that a mistake was made and that mistake caused a financial loss, they have the right to sue the business in court. Professional liability insurance also referred to as errors and omissions (E&O) insurance, can help protect a business if a mistake was made delivering professional services. Professional liability insurance generally covers claims of misrepresentation, negligence, and inaccurate advice. A client can also sue a business even if a business owner believes that the company did nothing wrong. Legal counsel can be expensive whether or not the business wins in court. Professional liability insurance can cover these expenses, win or lose.
Property Insurance
Property insurance covers the damage or loss of a commercial property, such as a building and items inside including furniture, supplies, fixtures, and inventory. A policy can also help cover the costs to replace or repair damaged, destroyed, or stolen property. This includes property owned by the business or property that was in the business's care at the time of the incident. Replacement cost and actual cash value are two main types of coverage offered under property insurance. Replacement cost involves paying to repair or rebuild the property with materials of comparable quality. Actual cash value refers to the current value of the damaged property or the cost to replace or rebuild the property, minus depreciation.
Workers Comp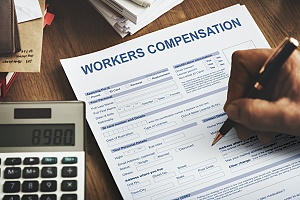 Workers' compensation insurance, or workers' comp for short, provides wage and medical benefits to employees who become injured or ill at work. It also pays out death benefits to the families of employees who are killed on the job. This type of insurance coverage is mandated in most states although medical and wage benefits can vary based on location. Workers' compensation is designed to protect both employers and employees. Common examples of injuries that can occur while on the job include a major strain from heavy lifting, injuries resulting from a slip and fall or an injury that occurs while working on machinery.
Reach Out to the Experienced Team of Business Insurance Agents
Business owners are responsible for keeping their property and employees safe from potential hazards. Having the right insurance policies is critical to protect business assets, property, and employee health. There are certain policies that every small business should have and an experienced business insurance agent can help ensure that the business is appropriately protected. For more information about insurance for small businesses, contact the experts at Pro Insurance Group.