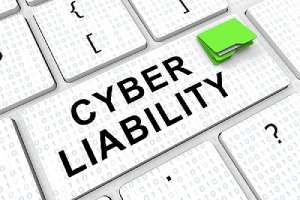 Cyber liability insurance is a form of protection designed to cover the cost for a company to recover from a cyber attack, usually including the cost of legal expenses that arise as a result of the attack. If your business stores sensitive information on any device, it will benefit from cyber liability insurance.
Many insurers often provide two distinct levels of coverage for cyber liability insurance: first-party coverage, which pays for immediate expenses following an attack (e.g. software or hardware repair, business interruption costs) and third-party coverage, which helps pay for fines, privacy lawsuits and media liability claims.
The Benefits Of This Policy Coverage For Data Breach
Virtually any organization, regardless of size, that stores data in the cloud may be vulnerable to a breach or other cyberattack. It is critical to be adequately prepared in the event that such an attack occurs. In addition to the significant financial cost of recovering from a data breach, this type of cyberattack can severely damage an organization's reputation. Here is an analysis of the benefits of cyber liability coverage.
Data Breach Coverage
Following a breach, businesses are legally required to alert all affected parties. A cyber liability policy can cover the cost of resulting exposures, which means your organization or clients' we can keep information protected from cybercriminals. Stolen data, especially personal information, can often be used for several different nefarious purposes that go beyond the scope of cyberattacks.
Business Interruption Loss Reimbursement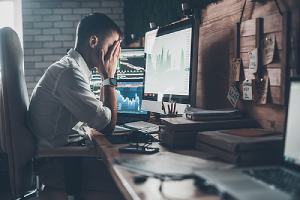 A data breach may severely interrupt your business operations for an indefinite period, thereby costing your company time and money. Cyber liability insurance can cover any loss of income sustained during this period; certain policies may even cover the costs of and increase in your business operations.
Cyber Extortion Defense
Ransomware and other forms of malicious software (malware) are intended to pilfer and hold onto a business's data until a large sum of money has been paid. Cyber criminals today rely on a variety of resources to carry out these attacks, which can take many different forms, including phishing attacks via email. Fortunately, cyber liability insurance can help your organization recover losses tied to cyber extortion.
Forensic Support
After a data breach, your business will need to investigate both the source and the extent of the attack. A cyber liability insurance policy can cover the costs of enlisting forensic support and other expert help, with certain policies even offering 24/7 support for resolving cyberattacks.
Additional Liability Coverage
As beneficial as cyber liability insurance may be, like all policies, there are limits to events covered. The following types of incidents and events are often not covered by cyber liability policies:
General liability claims related to bodily injury or property damage
Employment practices liability claims
Errors and omissions claims
Speak to your insurer if you are ever uncertain about what your specific policy covers.
Legal Support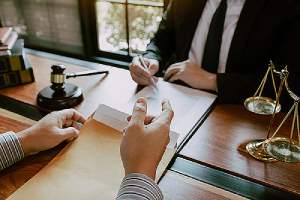 Following a cyberattack, your organization may potentially face lawsuits from those whose personal data was exposed. Many cyber liability policies typically cover the cost of legal assistance in these cases, which can become quite expensive. Attorney's fees alone may amount to tens of thousands of dollars.
The cost of cyber liability insurance varies based on several factors, including your company's total revenue, claims history, the type of data you store and the number of clients you serve.
Work With A Cyber Liability Insurance Expert
Reach out to the experts at Pro Insurance Group in Elgin, Illinois for more information on the benefits of cyber liability insurance. Our agents are dedicated to working one-on-one with each of our clients, both individuals and small businesses, to address their unique insurance needs. We place an emphasis on building deep, long-term relationships with clients.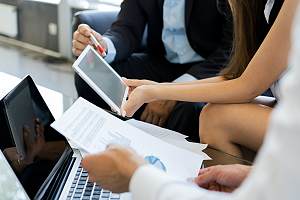 As technology and methods of spreading information continue to evolve at a rapid pace, it is extremely important to be properly protected against data breaches and other similar cyberattacks. These types of incidents can often result in costly lawsuits; fortunately, our cyber liability insurance policies are designed to shield clients from financial losses tied to data breaches. Depending on your specific policy, the first or third-party coverage your policy offers may involve paying a deductible.
The former type of policy can cover the cost of replacing or restoring stolen or damaged data, extortion-related expenses, and loss of income. The latter type of policy can cover network security liabilities, media-related liabilities, and regulatory agency proceedings. Call Pro Insurance Group today at (833) 619-0770 or contact us online to request a quote or to learn more about our insurance offerings.