Serving on the board of directors or as an officer transfers risks less common in other occupations. Directors and officers (D&O) insurance provides coverage for individual company directors and officers, as well as the business, against personal losses in the event of being sued.
What Does Directors & Officers Insurance Cover?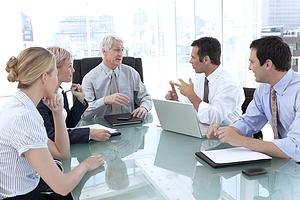 D&O insurance is designed to cover directors and officers that work for privately held firms, educational institutions, not-for-profit organizations and for-profit businesses. A standard D&O insurance policy is generally made up of three coverage parts, known as Side ABC coverage.
Side ABC Coverage
Side A is the only coverage that applies directly to directors and officers and goes into effect if a company is unable to indemnify its directors and officers. The second side, side B, reimburses a business for its indemnification obligations to its director and officers. Side C, also known as "entity coverage", provides corporate coverage in the event that a corporation is sued along with its directors and officers.
Failure To Comply With Regulations & Operational Mismanagement
Business leaders may be held responsible if a business fails to provide a safe and secure workplace, comply with regulations or may be found responsible if there are losses due to operational mismanagement.
Examples of claims that directors and officers may face include shareholder lawsuits over the performance of stocks, improper employment practices or HR issues, decisions that exceed the authority granted to an officer, regulatory claims such as pollution and misrepresentation in a prospectus.
Actual Or Alleged Mistakes
Companies often purchase this policy to protect against actual or alleged mistakes or "wrongful acts" made by managers or other business leaders. Coverage generally includes current, past and future directors and officers of a company, as well as their subsidiaries.
Coverage is provided on a claims-made basis, meaning that the claims are only covered if they are made while the policy is still in effect or if they are made within an extended reporting period based on an agreed contract.
Who Needs Directors & Officers Insurance?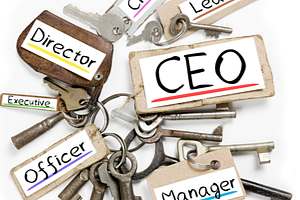 Directors and officers insurance can provide managers with financial protection against personal liability claims and may also be used to provide reimbursement to the insured company for claims made to third parties for the protection of their managers. D&O liability can provide protection for directors and officers of a wide range of businesses, such as:
Privately-held firms
Corporations
Non-profits
Not-for-profit organizations
Homeowners associations
Churches
Educational institutions
Condo associations
A directors & officers insurance policy covers businesses of all sizes and each policy is different. Certain individuals may not be covered by directors and officers insurance, with most policies covering only professionals in leadership positions.
What Are The Benefits Of Directors & Officers Insurance?
One of the most important reasons to have directors and officers insurance is to personally protect directors. When a lawsuit is initiated against a business, in most cases, the suit will name specific directors potentially resulting in personal losses of those named.
Protection Against Personal Financial Losses
D&O coverage can prevent the financial harm that can come from being involved in a lawsuit, not only covering individual directors and officers, but also the business. Businesses and leaders are able to reduce their own personal financial risks and cover the costs of legal fees with D&O insurance.
Assistance With Hiring Top Talent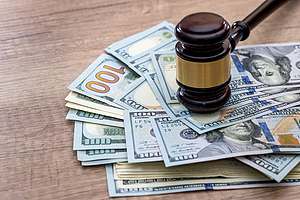 Another major benefit of D&O insurance is greater corporate potential. Purchasing directors and officers insurance policy creates and maintains better security providing a highly attractive advantage when hiring professional leaders. Many prospective employees will only work with a company that has a D&O insurance policy to prevent the potential damage that can occur if a business is sued.
Each policy is unique; it is important to choose an insurance policy that provides the best protection for your employees.
Avoiding Having To Pay Legal Expenses
Without a D&O insurance policy, directors and officers would be responsible for any defense and settlement expenses out-of-pocket that may incur from a lawsuit.
Coverage also protects the organization as a whole by avoiding having to pay out a large indemnification clause settlement that could potentially result in bankruptcy. Directors and officers insurance can also help preserve the business relationship between directors, officers and others involved in the business.
Speak To An Experienced Business Insurance Agency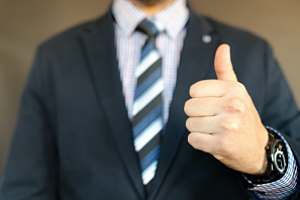 Directors and officers insurance is not just for large companies; businesses of all sizes and in all industries can benefit from a D&O insurance policy. If your business has a corporate board or advisory committee, then you will want to reach out to a knowledgeable insurance professional who specializes in D&O insurance to determine what risks your business faces and what policy could help fill the gaps.
In some cases, directors and officers insurance can be bundled with an existing business insurance policy for convenience and cost savings. Policy enhancements, such as an extended reporting window or a no "hammer clause" can be added for an extra fee. Speak to the experienced business insurance brokers at Pro Insurance Group by calling 833.619.0770 or by requesting a quote online.