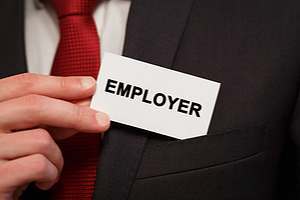 Lawsuits stemming from on-the-job illnesses and injuries can become costly; however, businesses can protect themselves through employers' liability insurance. This is an insurance policy often bundled with traditional workers' compensation insurance.
Workers' compensation is designed to cover lost wages and medical expenses for employees who become ill or injured on the job; employers' liability insurance provides business coverage in the event that an employee sues your business for other damages outside of what is covered under workers' compensation.
Who Needs Employers Liability Insurance?
According to the U.S. Bureau of Labor Statistics, there were 2.8 million nonfatal, work-related injuries and illnesses in 2018. While injuries can happen in any industry, some of the most common industries to experience employee injuries include manufacturing, transportation, service, installation, repair and construction. All types of activities can cause employee injuries, such as lifting heavy objects, slips and falls, repetitive motions or injuries involving a piece of machinery.
Regardless of how an injury occurs, it is important to keep your business protected from the repercussions. In most states, employers are required to carry workers' compensation if they have at least one employee. Most workers' compensation insurance, as a second part, include employers' liability insurance. This policy will typically cover claims pertaining to third-party actions, dual-capacity suits and loss of consortium. Some policies will also cover consequential body injury which can occur when an individual such as a spouse suffers injuries that are relative to the initial employee injury.
Benefits Of Employers Liability Insurance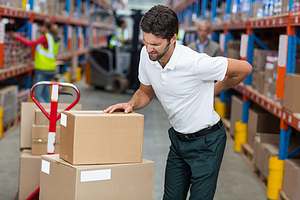 Employers liability insurance protects a business from claims made by employees against employers for illnesses or injuries that occur in the workplace.
When an accident happens in the workplace and an employee becomes injured or ill, your business is legally obligated to provide the employee with financial protection until he or she can return to work.
Coverage For Lost Wages Or Medical Bills
Workers' compensation may cover any lost wages or medical bills that accrue while the employee is out of work; however, workers' compensation does not cover all types of damages. This is where the policy provides coverage.
Coverage For Legal Fees
If your business is sued by an employee for damages outside of what workers' compensation covers, your employers' liability insurance covers some of these expenses. A policy typically includes coverage for the cost of a compensation claim made against your business, as well as legal fees that may accumulate.
Employers Liability Insurance vs. Workers Compensation
While employers' liability insurance and workers' compensation insurance share some similarities, they also have distinct differences. Traditional workers' compensation is designed to provide employees with wage replacement and certain medical benefits if the employee becomes injured in the course of employment. Workers' compensation may also provide benefits to an employee's family if the injury or illness causes the employee to lose his or her life.
Employers' liability insurance protects the employer if an employee is not covered by workers' compensation and chooses to sue the employer. If an employee feels that their workers' compensation benefits do not sufficiently cover their loss or that the employer's direct negligence caused the injury, he or she may decide to sue for punitive damages, such as pain and suffering.
The Limitations Of This Policy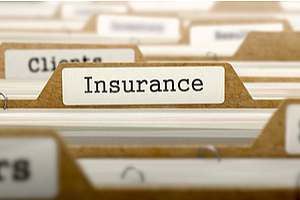 Employers liability limits can be found within the policy and employers have the ability to increase or decrease these coverage limits. Most employer's liability insurance policies will place limits on what the insurance company will pay per employee, per illness and per injury. An insurer may pay $50,000 per incident or a limit of $150,000 per employee.
Additional Coverage Which Requires Umbrella Insurance
Commercial umbrella insurance is available to businesses that require additional coverage if the limits have been exhausted on their employers' liability policy.
Commercial umbrella insurance covers many of the same liabilities your primary insurance policy provides except that it increases the coverage limit to a higher dollar amount. This is important in the event that your business faces multiple claims or a significantly high settlement.
Certain Scenarios & Damages
While employers' liability insurance covers a wide range of scenarios, there are certain damages not covered. Criminal acts and fraud are typically not covered, as well as claims that arise from layoffs, downsizing, plant closures, acquisitions, mergers, strikes or workforce restructurings.
Also not covered, are punitive or exemplary damages as a result of an injury from an employee who deliberately violated the law and the employer was aware of the violation. Employer's liability coverage also does not cover purposeful body injury that is provoked or caused directly by an employer.
Reach Out To An Experienced Business Insurance Agency
Employer's liability insurance can protect businesses from financial loss from the occurrence of employee injuries or illnesses that are not covered by workers' compensation. For more information about employers' liability insurance or to acquire a policy, contact the business insurance professionals at Pro Insurance Group by calling 833.619.0770 or by requesting a quote online.