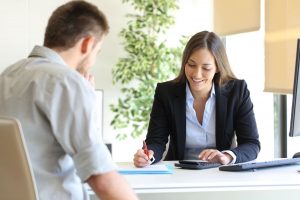 Employment practice-related claims can cost business owners a substantial amount of money. Even if the case is ultimately dismissed, your business may still be responsible for thousands of dollars in attorney fees and other court costs. While you cannot always prevent employee claims, you can ensure that they do not cause financial ruin for your business with employment practices liability insurance.
What is employment practices liability insurance (EPLI) exactly? It is a type of liability insurance that covers businesses against claims of wrongful acts that allegedly occurred during interviews or employment.
Why Should I Acquire EPLI?
Employment practices liability insurance is designed to cover various legal defense costs when an employee files a lawsuit alleging wrongful termination, discrimination, sexual harassment, breach of employment contract, or any other employment-related incident.
EPLI may also pay for judgment and settlements if they are found to be non-punitive. While businesses of all sizes can benefit from having EPLI, smaller companies need this protection to prevent lawsuits from causing the closure of their business.
What Does Employment Practices Liability Insurance Cover?
EPLI is generally offered as a stand-alone policy or is combined with an existing business insurance package. It can be highly valuable for businesses who want to safeguard against employee lawsuits and prevent the financial devastation that can accompany these suits.
Employment practices liability insurance provides protection against a wide variety of employment-related claims, such as the following acts and violations:
Wrongful Termination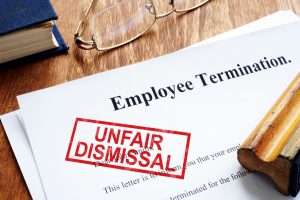 Wrongful termination is one of the most common claims brought against employers. Also referred to as wrongful dismissal, wrongful termination occurs when an employee's contract of employment is terminated by an employer and the termination breaches the terms of the employment contract.
An employee may file a wrongful termination lawsuit if he or she believes that they were wrongfully terminated due to discrimination, retaliation, refusal to commit an illegal act, reporting of a violation of law to government authorities, or when an employer does not follow the company's own termination procedures.
Discrimination
Employment discrimination may relate to race, sex, religion, sexual orientation, physical disability, national origin, or age. Discriminatory practices may include bias during the hiring process or when making decisions about employee promotions, job assignments, compensation or termination.
There are a number of laws in place that prevent discrimination in the workplace, including the 1963 Equal Pay Act which prohibits employers from paying different wages based on an employee's gender. The 1964 Civil Rights Act also prohibits discrimination in the workplace based on a person's color, national origin, race, religion or sex.
Sexual Harassment
Sexual harassment is defined by the U.S. Equal Employment Opportunity Commission (EEOC) as unwanted sexual advances, asking for sexual favors or any other conduct that may be considered sexual. In the workplace, sexual harassment may be performed by senior managers, co-workers, supervisors, or sometimes non-employees. EPLI can help protect employers from legal claims associated with sexual harassment.
Breach Of Employment Contract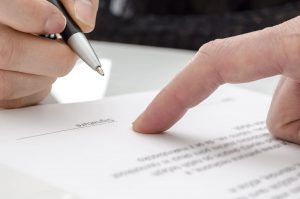 A breach of employment contract occurs when either an employee or employer fails to perform their specified duties outlined in the contract terms. For example, a breach of employment may occur if an employer failed to pay the wages that they agreed to pay in the contract or denied employee benefits that the employee was legally entitled to based on a contract.
Failure To Employ Or Promote
There are certain times when an employer may fail to promote an employee. This may occur due to retaliation or because the employer does not want to lose a good employee to another department. In the same regard, an employer may also fail to employ a qualified applicant.
When failure to employ is caused by discrimination or another illegal act, the employee may have the right to sue. Employment practices liability insurance can help protect your business if you are sued for failure to employ or promote.
Mismanagement Of Employee Benefits Plans
Businesses can be held liable if they breach their fiduciary duties in the management of employee benefits. Health care, retirement plans, profit sharing, pensions, and similar employee benefits must be carefully managed to ensure that workers receive the benefits they need for good health and wellbeing.
Even if you hire a third party to manage your plans for you, your business could still be held liable. EPLI can help safeguard your company from lawsuits resulting from the mismanagement of employee benefits plans.
Reach Out To A Professional Business Insurance Agency
Employment practices liability insurance is an important policy to have if you have any number of employees. You can never predict when an employee may choose to file a lawsuit against your business so it is best to be prepared.
To learn more about EPLI or for assistance finding a policy for your business, contact the experienced business insurance brokers at Pro Insurance Group by calling 833.619.0770 or by requesting a quote online.