Unfortunately, auto accidents resulting in physical damage are just one of the many risks associated with operating a motor vehicle. According to Statista, there were approximately five million car accidents in the United States in 2018 that resulted in property damage.
Therefore, it's essential to purchase an auto or towing insurance policy that includes adequate auto liability coverage. One particularly beneficial form of protection is physical damage insurance. Here is a close look at what this type of coverage includes.
What Is Physical Damage Insurance?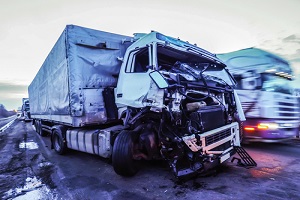 Physical damage insurance, which pays for vehicle damages, generally includes only your comprehensive insurance and collision insurance policies. Comprehensive insurance covers damages to your car that arise from non-collision-related events. Physical damage insurance typically covers losses resulting from incidents such as:
Fire
Theft
Rollovers
Falling objects (e.g. tree branches, stones, pine cones, etc.)
Collisions with other vehicles (including parked cars)
Striking an animal (e.g. deer, possum, raccoon, etc.)
Earthquakes
In the absence of physical damage coverage, you will need to pay for replacement or repair costs out of pocket. Some comprehensive insurance policies pay for vehicle damages resulting from civil disturbances (i.e. riots) and natural disasters such as hurricanes. However, this may vary depending on the insurer.
What Does Physical Damage Insurance Not Cover?
Physical damage insurance doesn't cover everything. The following costs and damages are usually excluded from physical damage coverage:
Attorney's fees and other legal costs (should someone sue you following an accident)
Medical payments for you or any passengers injured in an accident
Income lost by you or any passengers due to missed work
Damage to another vehicle after an accident
Belongings stolen from your vehicle
Additionally, losses resulting from the following incidents and events are typically not covered by physical damage insurance:
War
Stunting or racing activities
Blowouts and other tire-related damages
Freezing, wear and tear, and electrical or mechanical breakdowns
The latter two types of perils aren't covered because they are deemed to be maintenance problems. These exceptions also don't apply to stolen vehicles.
Is Physical Damage Insurance Mandatory?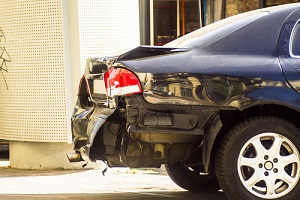 Your lender may require you to carry physical damage coverage if you plan to take out a loan for your vehicle or lease it. Otherwise, this type of insurance is optional but may be especially helpful in certain cases. For instance, should your vehicle's value decrease so much that purchasing insurance isn't worth it, it may not make sense for you to obtain physical damage or comprehensive coverage. Many vehicles lose value as they age, in which case, it is no longer necessary to cover them with this type of insurance.
Two additional factors to keep in mind when considering whether to buy physical damage insurance, are a policy's premiums and your budget. Should you choose not to obtain insurance, it's important to ensure you have the funds to replace a "totaled" car.
Deductibles & Limits
Except in a few cases, physical damage insurance policies don't have limits. Instead, insurance companies generally pay for the lower of the following two amounts:
The cost of repairing or replacing a car or item
The damaged property's actual cash value (ACV), which is the replacement cost minus depreciation
If the cost of repairing your car is greater than its ACV, your insurance company will likely consider your automobile a total loss.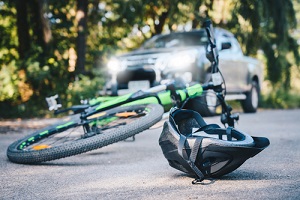 Additionally, every physical damage policy typically carries tiers of deductibles for collision and comprehensive coverage. To lower your premiums, you can increase these deductibles. After you submit a claim for physical damage, the loss payment you get may be subtracted from your deductible.
Get Physical Damage Insurance From Pro Insurance
If you are leasing or plan to secure a loan for a vehicle, you can protect your investment by acquiring physical damage insurance. The speciality insurance agents at Pro Insurance Group are committed to serving as one-on-one advocates for each of our clients, independently of their unique budget and needs. We also work to form long-lasting relationships with our clients.
Our auto insurance policies are designed to protect your vehicle from many different types of damages and events, including fires, weather-related events, theft, collisions with other cars, crashes involving animals, and falling objects.
Comprehensive coverage and collision coverage are both intended to ensure that damages to your car are repaired if any of these incidents occur. It's also important to keep in mind that coverage requirements vary depending on your state's requirements and the value of your vehicle. Call Pro Insurance Group today at 833.619.0770 or contact us online to request a quote, or to learn more about our auto insurance policies.