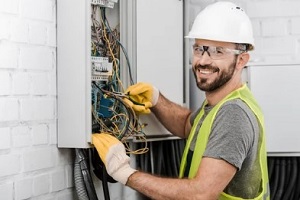 Every business needs insurance; however, while some types of insurance are universal, the specific coverage needs of each business will depend heavily on what services they offer.
Electricians are one group of contractors that regularly put themselves in harm's way for their job and can make their insurance needs a bit tricky to pinpoint. If you are planning to be, or currently are an electrician, here are some key types of insurance you may need.
General Liability
No matter where you work or how careful you are, accidents can happen; that's where general liability insurance comes in. What this type of insurance specifically covers varies from policy to policy, but it generally covers injuries to people or property, liabilities caused by any products a business offers and any liabilities incurred from advertising.
Ensuring you have general liability insurance is important for any business, including electricians. You can find more information about the benefits of general liability coverage here.
Cyber Liability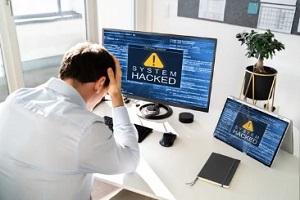 If you perform any aspect of your business online, you need cyber liability insurance to cover incidents in which your devices are attacked or your database is breached. Should your system be hacked or ransomed, this will require you to replace or restore electronic data, notify the affected parties and possibly work to repair your reputation. In these cases, this type of insurance will cover those associated costs.
Professional Liability
Professional liability coverage is vital for most businesses, and it proves itself yet again when considering electricians. If an electrician makes a mistake when installing any type of electrical unit, or if a customer attempts to make a false claim about your work, professional liability insurance will help cover your legal fees both in and out of court.
Worker's Compensation
Most states require all businesses to have worker's compensation insurance for their employees. Electricians are constantly exposed to live wires, specialized equipment and other related hazards, which means that, no matter how careful, at least one of your employees will sustain an injury at some point.
When this happens, your worker's compensation insurance will pay for the medical bills, minimizing your profit loss and ensuring your employees are covered.
Property And Business Income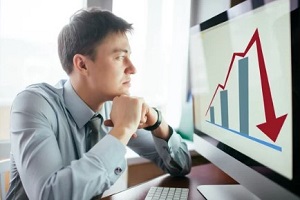 Nature is also responsible for creating work related hazards. Lightning, heavy rain and high winds can all create dangerous situations or prevent a business from functioning. When these disasters happen, your business may be unable to complete work or be temporarily unable to provide jobs for employees. To help cover these costs, ensure you have property and business income insurance.
Property insurance will cover the cost of the repairs required for your physical property, possibly including the cost of replacing or repairing your damaged equipment and tools. However, this varies from policy to policy.
A damaged workplace means your employees can't work, which causes a loss in income while a building is repaired or while you find a new location. This is why electricians should also have business income insurance, which can recoup your lost income until your business is again operable.
Equipment
Most electricians own and use specialized tools; as such, an important part of an electrician's insurance package is the coverage it provides for these tools. These tools are also essential to your work making them likely to see heavy use, experience natural wear and tear over time or unfortunately, be stolen.
Replacing the tools can be very costly and require valuable time. You may be unable to work properly until you have a replacement, which is why including your equipment in your insurance policy is important. Should they be broken, lost or stolen, the right policy will cover them and allow you to replace them quickly. Review the details of your coverage to ensure this is included.
Umbrella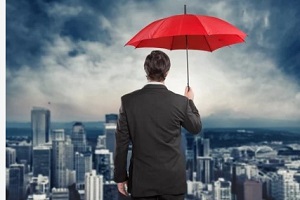 Umbrella insurance can not only serve as a supplement for other insurance policies should the required capital exceed the cap, but some policies also offer extra benefits, such as covering events or property that another policy does not cover. If you want to extend the reach of your current policy, commercial umbrella insurance may be exactly what you need.
Best Insurance For Your Needs
Every business has different needs, which is why so many types of insurance are available. Electrician insurance can get rather specific, as it needs to be able to adequately cover unique workplace injuries, which may be more common and more severe than what other industries experience. These unique elements also include property damage, equipment, and more as related to electricians.
Finding the right policy for your business as an electrician can be overwhelming. The experts at Pro Insurance Group understand the coverage electricians need and will work with you to find the best policy for you. You can request a quote by providing your basic information, or contact us directly with any questions you may have.