In some industries, mistakes can become costly rather quickly. Errors & Omissions (E&O) insurance provides coverage for businesses that may be sued by clients because of their mistakes. Lawsuits against a business can often lead to a company spending large sums of money to dispute legal claims while also sustaining damage to its reputation.
Errors are human nature, but preparing for those errors can make the difference. Having an errors & omissions insurance policy in place can greatly aid in the aftermath of an error, and help mitigate risks. If companies are seeking an extra layer of protection or a shield in the face of danger, this insurance policy is for you. Read on to learn more about this policy, and how it can help you.
Benefits Of Acquiring An E&O Insurance Policy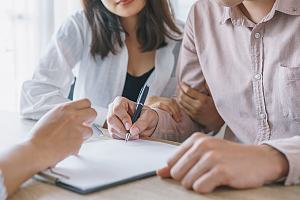 Errors and omissions insurance is a form of commercial liability coverage. It can serve as a highly effective type of protection if a client files a lawsuit against your business due to errors that resulted from negligence, even a clerical mistake.
Acquiring an E&O insurance policy can significantly help your business with:
Reducing financial uncertainty (lower risk of loss)
Providing convenient access to professional legal advice
Preservation of assets (avoiding bankruptcy)
Developing clients' trust in your business
Industries & Businesses That Should Acquire A Policy
Though many different types of industries can benefit from errors and omissions liability coverage, this form of insurance may be especially advantageous if you work in one of the following five industries: law, financial advising, insurance, medical services and real estate. Here is a closer look at how E&O insurance can protect businesses in these fields.
Attorneys & Law Firms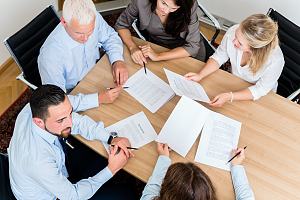 Attorneys and law firms may potentially make several different types of mistakes when providing legal services to clients, such as collecting and presenting evidence. These may range from administrative and clerical errors to substantive mistakes related to complex legal concepts (e.g. exceptions to laws, precedents, etc.).
Therefore, any error, (e.g. misrepresentation of facts, violation of good faith, etc.) no matter how large or small, may potentially lead to a client filing a claim. Errors and omissions insurance serves as a form of liability insurance for law firms to protect themselves against lawsuits resulting from these types of mistakes.
Financial Advisors
Financial advisors and other similar professionals engaged in the business of handling money that belongs to others, work with complex concepts and processes. In this field, an error as simple as a missing "zero" in a numerical figure (e.g. the total sum of a client's retirement savings) may become grounds for a lawsuit.
Insurance Agencies
Insurance brokers provide customers, both individuals and businesses, with products that can protect their assets (home, auto, etc.) from certain types of damage. Most insurance agencies typically offer several different types of plans and policies that provide varying levels of coverage.
Any error in, or omission from, an insurance plan can easily mislead a customer to believe he/she is covered for a particular type of incident when he/she is not (or vice-versa). Errors and omissions insurance can provide protection against potential negligence lawsuits related to these situations.
Medical Professionals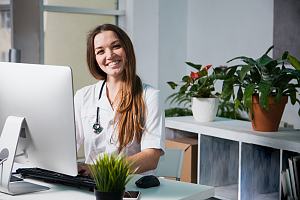 Physicians, nurses and other medical professionals handle patients' health information as part of their responsibilities. Medical files and other documents that describe health-related services often contain sophisticated jargon; an error or omission in the description of an individual's health condition or any other type of medical explanation may result in a negligence claim.
In this field, medical malpractice insurance is often a type of E&O coverage that provides protection to doctors and other healthcare workers.
Real Estate Agencies
Real estate agents are responsible for facilitating the purchase or sale of property. They provide detailed information relative to the property, including the average market value of comparable properties in a neighborhood.
If an agent provides inaccurate or incomplete information, or adds an incorrect figure for the listing price of a property on a sign or a website, this may be considered negligent. Errors and omissions insurance is an excellent form of protection against a potential lawsuit.
Reach Out To Professional Business Insurance Brokers
Speak to the professional business insurance brokers at Pro Insurance Group in Elgin, Illinois for more information on the types of organizations that may benefit from errors and omissions liability coverage. We are dedicated to serving as one-on-one advocates for each of our clients, addressing their unique insurance needs.
At Pro Insurance, we offer a wide range of carrier options, which means that our team of experienced brokers can effectively meet our clients' budget and coverage needs. If one of your employees ever performs work that results in a mistake, an E&O policy will provide assistance toward court costs and attorneys fees, administrative costs and settlement fees. However, E&O insurance typically does not cover intellectual property taken without permission, general liability claims that cause injury or employee claims for injuries or illness.
Call Pro Insurance Group today at 833.619.0770 or contact us online to request a quote and to learn more about our business insurance products.