Product recalls are an unfortunate reality of operating a business that is reliant upon the manufacturing of products. Some businesses may overlook the possibility of product failure to meet government standards or other issues which may result in devastating recall costs that have the capability of financially ruin. Product recall insurance mitigates the risks associated with product recalls.
What Is Product Recall Insurance?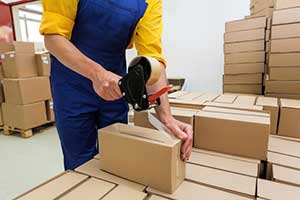 Product recall insurance protects businesses from recalls for products that they manufacture or sell to consumers. When a product recall occurs, it can leave your business at risk of high costs to collect the products, dispose of them and fix the defect or safety concern.
An insurance policy for product recalls covers the associated costs, including the costs required to notify the public, pay for the shipping return costs and disposal of the defective or unsafe products. Your policy may also protect you from a loss of profits as well, depending on the specific plan.
Businesses Needing Product Recall Insurance
Product recall insurance provides benefits to businesses that manufacture or sell products but is not applicable to automotive products, tobacco products or arms such as weapons. The most notable types of businesses requiring product recall insurance include manufacturers of: beverages, toys and electronics.
Food Manufacturers
Food manufacturing is the process of using raw food ingredients and converting them into consumable products for sale. A food manufacturer is anyone who handles food for the purpose of sales such as bakeries, meat markets, restaurants and more. The Food and Drug Administration (FDA) issues thousands of recalls each year when they detect any potential issue with the health and safety of food products. Food manufacturers covered by product recall insurance are protected when one or more of their food products is recalled.
Beverage Manufacturers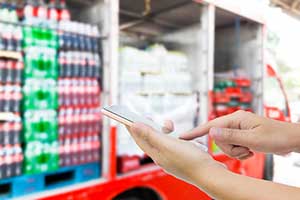 Most product recalls for beverage manufacturers occur due to contamination of the bottled products. This notably occurs because of contaminated raw ingredients or unsanitary bottling practices. A product recall may occur if certain ingredients are in the beverages but are not listed on the bottle as well. These risks apply to all manufacturers, distributors and sellers of the following beverages:
Alcoholic beverages
Coffees & teas
Energy drinks
Health drinks
Soft drinks
Yogurts & smoothies
Recalled beverages can lead to substantial costs to notify the public, collect the beverage products and dispose of them, in addition to the cost of production for the new beverages. This insurance policy protects your business by covering many of the costs that are involved with the product recall process.
Toy Manufacturers
If your business manufactures toys or sells toys to consumers, then you may need product recall insurance. This includes all types of toy products for children (and adults) of all ages. Toy manufacturers have a unique risk when compared with food, beverage and electronic manufacturers. While there may not be the same type of safety risk involved, there is an equal or greater risk of defective products.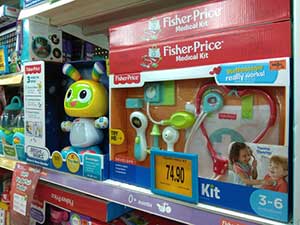 If products that are defective are produced in bulk, then it could require a wide scope recall. While some toy product recalls are involuntary, you may choose a voluntary one to reduce the loss of income long-term that could result from a low-quality product and subsequent negative reviews or brand damage.
Electronic Manufacturers
Electronic product recalls occur due to defects in the design, manufacturing or marketing process. For example, the technology company GoPro, Inc. had more than 2,500 units of their GoPro Karma Drones recalled due to reports of a loose battery causing a loss of power, a defect GoPro did not notice during the design and manufacturing stages.
Without a product recall policy, a recall of this magnitude can be incredibly damaging financially. A product recall may also occur if one or more of your electronic products have missing pieces, are deemed unsafe for consumers or have not passed the necessary testing before being distributed or sold to consumers.
Is It Required?
It is not mandatory for most businesses; however, it is strongly encouraged for any manufacturer or distributor that makes products, to carry product recall insurance. In the absence of this insurance, they are at a higher risk of devastating financial obligations to cover the costs associated with the recall and subsequent legal fees that may follow.
Product recall insurance mitigates risk long-term. Specifically, product recall insurance covers the cost of notifying the public, return shipment costs and the costs for product disposal. This provides financial stability to the business when there is a short-term loss in revenue due to a product recall.
Get Product Recall Insurance From The Pro Insurance Group
Speak with one of our representatives today to learn more about product recall insurance and the ways in which it will benefit your business long-term. Every manufacturer should have peace of mind, knowing they can operate each day without the fear of consequences a product recall could have on the business.
Reach out today by calling 833.619.0770 or by requesting a quote online.