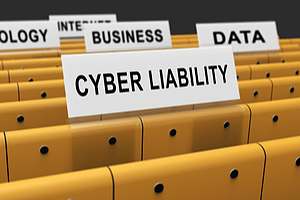 According to a Clark School study published by the University of Maryland, there is a hacker attack every 39 seconds. When these attacks affect businesses, there are often strong reputational and financial consequences. Businesses in all industries face certain cyber liability issues that put them at risk for lost income and possible lawsuits.
Top 4 Cyber Liability Issues
Learning what these cyber risk challenges entail and how to protect against them can help keep a business safe from cyber threats. Here are the four primary types of cyber liability issues faced by organizations daily:
1. Stolen Data From Cyber Attacks
Stolen data is one of the most common types of cyber liability issues. Unfortunately, many businesses do not catch these attacks in a timely manner. According to a cyber security report conducted by the Ponemon Institute, businesses take an average of six months to detect data breaches. Both small and large businesses face this type of cyber security threat. Some criminals will target a smaller business first and use it as a "gateway" to gain access to a larger company.
As many small businesses do not have as stringent security as their larger counterparts, they may fall victim to these attacks. Businesses could be held liable if a data security breach occurs, putting sensitive data at risk. Stolen data can occur in a number of ways, such as when an employee sends sensitive information through email, fails to destroy data properly through shredding or takes the confidential files of customers or clients.
2. Ransomware Infection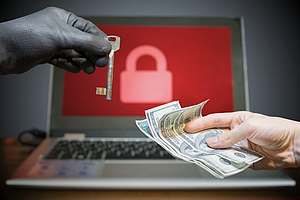 Ransomware is a type of malware that invades and encrypts the files of its victim. The attacker then demands a ransom from the victim to restore the data. Computer systems can become infected with ransomware in a variety of ways, such as through phishing spam that appears as an attachment in an email. Once the file is downloaded and opened, the malware takes over the computer and manipulates important files.
Cyber attackers have become more sophisticated in the way that they invade business systems, allowing them to nearly shut down all operations of their target companies. This allows these cyber criminals to demand a much higher ransom. Many companies are diligent in maintaining backups of all critical data and applications. However, stolen data can still occur which makes businesses liable for any damages caused to clients, customers or employees. Over the last several years, data breach regulations have been tightening in the U.S. to encourage greater protection.
3. Business Interruption
Every minute that a business is forced to stop normal operations is another minute of lost income. Business interruption is a common consequence of a cyber attack or network security failure. A business interruption event can occur when a hacker accesses a business network and deletes critical files, overloads a business website with requests organized by a group of hackers or adds malicious code to a system, causing it to fail. Sometimes systems or networks outside of a business can fail, resulting in business interruption.
When business interruption occurs, these losses must be restored to allow companies to return to an operating state. Depending on the length of the interruption, businesses are at risk of losing significant income and may be found liable for any damages that result from the cyber security attack. The loss of trust among customers or clients is also a common repercussion of cyber security events.
4. Identify Theft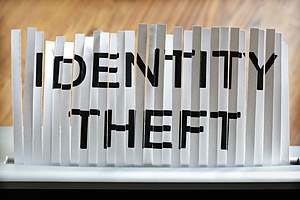 Identity theft occurs when someone uses, creates or attempts to use the identifying information of a business without authority. This is often done to obtain tax benefits or refundable business credits. Business identity theft can occur through the misuse or theft of key business credentials or identifiers or via the falsification or manipulation of business records.
Once a cyber criminal has taken over the identity of a business, the fraudster can use this information to defraud suppliers and creditors, financial institutions, customers and clients, and even the U.S. government. While identity theft is often associated with consumer theft, businesses too can experience these cyberattacks. Businesses are now being targeted due to their larger bank balances, simple account opening capabilities, higher credit limits and larger purchases made without scrutiny. If identity theft occurs, a business may be found liable for late payments, federal and state tax disputes, negative credit reports and a tarnished business reputation.
Reach Out To An Experienced Business Insurance Agency
Businesses use computer systems every day to send and receive electronic data like tax records, sales projections and other critical information. When this sensitive data is stolen or exposed by cyber criminals, businesses become liable for the potentially costly outcome.
Cyber liability insurance is an effective way to protect businesses from the financial losses that could result from data breaches and other cyber security events. A cyber liability insurance policy typically includes both first-party and third-party coverage. To learn more about common cyber liability issues or to acquire a cyber liability insurance policy, speak to the business insurance professionals at Pro Insurance Group by calling 833.619.0770 or by requesting a quote online.