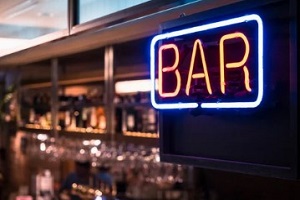 If you own a bar or tavern, you will want to invest in bar and tavern insurance that covers you in the event of any accidents. Whether it is related to an employee or patron, accidents happen, and the right coverage can prevent you from being devastated as a result.
The worst-case scenarios can be difficult to think about, but they could happen, and for that, insurance coverage is crucial. This article will cover the various types of bar and tavern insurance and help you understand the costs.
Types of Bar and Tavern Insurance Coverage
Each bar or tavern may vary slightly in the type of insurance they need; however, there are general types of insurance that can be equally necessary for each bar or tavern. The following are types of insurance that benefit most any bar or tavern.
Property
Whether you own or lease the property for your bar business, you will need property insurance. This coverage will cover any physical damage to the bar or tavern property. If you are purchasing the property with a mortgage, the lender will likely require this; if you are leasing the property, this will also likely be a requirement from the landlord.
When considering property insurance coverage, you can calculate the value you need by estimating the cost of replacement for the property. While replacement can be more expensive in general, extensive coverage will cover minor costs if damage occurs.
Assault and Battery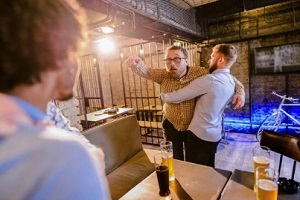 Bar patrons can get rowdy, and if you already own a bar or tavern, this is probably not new information. However, sometimes managing large crowds and their antics can become challenging, especially when alcohol is involved.
General liability does not cover assault and battery, making your bar liable in the event of a fight or melee. Any size altercation can result in physical harm; the proper coverage will shield your bar or tavern from the ensuing liability.
Liquor Liability
Businesses that serve alcohol must have liquor liability coverage. This type of bar and tavern insurance coverage protects against incidents related to decisions and actions of a patron after over-consuming alcohol. Because general liability may not cover certain incidents or anything that pertains to the sales of alcoholic beverages, this protection covers that gap.
The cost of this insurance can vary based on different factors, but sales play the largest role in determining the price. Other factors that will be considered in determining the rate of liquor liability coverage include the types of liquor being sold, the volume of liquor sales and the related claims history. Working with a provider experienced in bar and tavern operations will ensure that all factors are accurately reviewed for the best rate.
General Liability
General liability coverage will provide protection in the event of accidents. In any bar, there is always a chance that your patrons may slip and fall on a wet floor, or fall over, or from, a bar stool or chair. This coverage provides assistance with medical payments, attorney fees or court judgements. One important distinction of this coverage is that it applies to your bar patrons only; it does not provide coverage for your employees who are instead covered by workers' compensation.
Workers' Compensation Coverage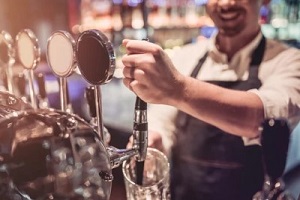 Businesses with employees need workers' compensation coverage. This coverage, which is required in most states, protects both the business and its employees. Workers' compensation is for employees should they be injured in the course of their normal job duties and require medical attention.
This covers their related medical treatment, rehabilitation and a portion of income loss. In the most unfortunate scenario, involving a fatality, this coverage will provide, among other things, funeral costs.
This bar and tavern insurance coverage also provides protection for the business by compensating the employee for lost wages, instead of that being the responsibility of the employer.
Additional Coverage
Since specific coverage needs may vary based on business, consider all the necessary components of your bar or tavern before purchasing insurance to ensure you have all the coverage required.
Cost of Bar and Tavern Insurance
Insurance costs for bars and taverns may vary based on several factors, such as location, state, building size, and more. The overall cost will also vary based on the needs of your business. Businesses generally pay around $625 per month for various required insurance coverage.
Any additional coverage may increase the cost. Here is the general overview of the costs for different types of insurance: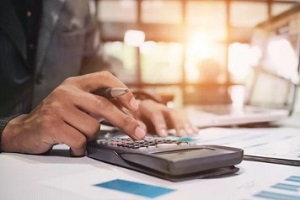 Policy for Bars Cost: Bar owners pay around $270 per month for general insurance policies of operations. Typically, a bundle of policy coverage will include property insurance and general liability.
General Liability: The median price for general liability coverage for bars is around $130 per month. Bundling it with property or business owners' insurance can save you money in the long run.
Liquor Liability: For liquor liability coverage, you will generally pay an additional $170 per month for protection against alcohol-related claims.
Workers' Compensation: To cover workers' compensation, you will be paying around $180 per month, depending on your state and location.
Contact Pro Insurance Group Today
Pro Insurance Group offers a variety of coverage to meet the specific needs of your bar or tavern. Working with a provider with this particular experience can not only provide cost savings, but also ensure that your bar is carrying the right coverage for protection.
Reviewing and obtaining bar or tavern insurance doesn't have to be complicated. Contact the experienced team at Pro Insurance Group by visiting them online, or call 833-619-0770 to get started.
---
Are You Ready To Start Your Bar And Tavern Insurance Coverage?