There are certain inherent risks for landlords, associated with the tenants and properties they oversee. Those properties may include homes, apartments and condominiums. To protect themselves against the related claims and damages is through landlord insurance. Here is a close look at this type of policy.
What Is Landlord Insurance?
Although landlord insurance coverage may vary by state and insurer, a standard policy typically includes: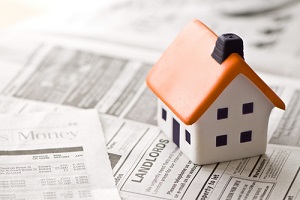 Commercial or personal property damages
Fire-related damages
Covered perils
Medical liability claims (e.g. following slip-and-fall incidents)
Regardless of the types of homes you manage, properties represent a substantial investment and insuring it means you're placing your trust with your insurer.
Steps To Choosing Landlord Insurance
Here are four key steps to follow when selecting a landlord insurance policy:
Determine Your Type of Property
Before doing anything else, you should identify your property type. This could be:
Apartment buildings
Commercial properties
Multi-unit complexes
Condominiums
Mixed-use properties
Residential homes belonging to non-owners that have 1- 4 tenants
Retail property
Industrial property
Some landlord insurance policies are designed to only cover certain types of properties, so be sure to evaluate and understand your unique needs and risks.
Understand the Three Main Types of Landlord Insurance
As a landlord, you can choose from three distinct types of insurance policies: dwelling fire insurance, a business owners policy (BOP) and a commercial packages policy (CPP). Here is a close look at each of these policies.
Dwelling Fire Insurance
A dwelling fire insurance policy often covers several different types of fire-related damages, including: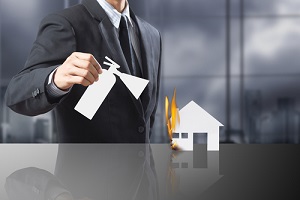 Fire
Explosions (including internal explosions from water heater bursts)
Lightning
Hail
Wind
Smoke
Electrical damages
Falling objects
In many cases, acts of vandalism and damages resulting from civil commotions (e.g riots) are also covered. Although dwelling fire insurance policy coverages are similar to those contained in a homeowner's insurance policy, the former policy is often designed for individuals with secondary or temporary homes.
Business Owner's Policy
A BOP is an excellent option if you're a landlord who owns multiple properties. This type of policy serves as a combination of general liability insurance and property coverage because it includes coverage for both property damage claims and medical claims arising from on-site injuries.
Some BOP packages also cover property damages caused by defective products and include business interruption coverage, which can help pay for the cost of operating out of a new (temporary) location.
Commercial Packages Policy
This type of landlord insurance package makes most sense if you are responsible for multiple types, locations or oversee one or more large residential buildings (150+ properties). Most CPPs can be tailored to meet your exact needs and can be bundled with other forms of insurance such as equipment breakdown coverage, business income insurance and auto liability coverage.
Compared to buying separate policies for each type of damage or claim, one of the primary advantages of a commercial package policy is that it can let you pay lower premiums.
Assess Your Unique Needs
After you have chosen your insurance policy, the final step involves evaluating any specific coverage needs unique to your situation for which you may purchase additional options (aside from the standard property damage and medical claims coverages). Additional coverages you can acquire include:
Equipment breakdown
Flood and earthquake
Law and ordinance (covers debris removal and demolition costs)
Drain and sewer water backup
Inland Marine Coverage
Be sure to also choose your coverage limits carefully and ask for as many quotes as possible.
Speak To The Landlord Insurance Experts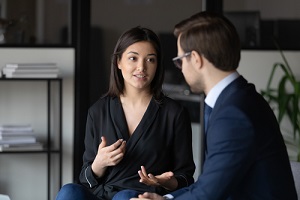 Reach out to the experts at Pro Insurance Group to learn more about the different types of landlord insurance policies. Our agents are committed to serving as one-on-one advocates for each of our clients, regardless of their unique budget and coverage needs. Whether we work with individuals or businesses, we always strive to develop long-lasting relationships with our clients.
If you are a landlord for any type of rental property(ies), you can benefit significantly from purchasing a landlord/habitational insurance policy. These policies are designed to cover all claims that arise from damage to your property, or on-site injuries such as slip-and-fall incidents.
Our policies also cover claims related to theft, vandalism, fires and natural disasters. Depending on your location, earthquake coverage may also be available as an optional add-on. A landlord policy can protect both you and your tenants regardless of where you live (apartment complex, condominium, etc.).
Call Pro Insurance Group today at (833) 619-0770 or visit us online for more information about our landlord insurance policies or to request a quote.