Homeowners' association (HOA) insurance is a form of business property coverage that protects the outside of a condo building and any common areas that are part of the HOA. According to iPropertyManagement, the average monthly HOA fee for a single-family residence in the United States is approximately $250 with roughly 8,000 new HOAs formed annually.
What does a Standard HOA Cover?
A standard HOA insurance policy covers liability expenses that the association is responsible for, such as guests who sustain injuries on the premises. It also pays for physical damage to buildings or shared areas within the HOA. As with any other type of insurance, it's important to choose a policy that meets the unique needs of the HOA, and the potential risks specific to that association. Here are 7 tips and things to keep in mind when choosing an HOA insurance policy.
Know Your Insurance Types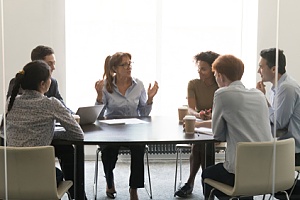 When searching for an HOA policy it is important to understand the differences between the most popular types of coverage (frequently known as "riders"), to avoid paying for anything the HOA does not need. The most common HOA insurance policies include directors' and officers' (D&O) insurance, general liability, workers' compensation, commercial auto, fidelity and umbrella insurance.
Indemnification
Many management contracts include a provision stating that should the association manager be sued for any reason, the insured must offer this manager indemnity. The HOA manager should be familiar with the state's specific indemnity provisions, as only certain states permit indemnification for another party's negligence. If the state of the HOA does allow this, it must be clearly explained in the agreement.
Conflict of Interest
A conflict of interest can occur if an HOA manager has its own preferred insurance agent, who also happens to have a preferred insurance provider. This carrier can sometimes be a subsidiary or division of a home management organization. In such cases, this relationship needs to be clearly disclosed to the HOA's board members. Additionally, the HOA manager must continue performing due diligence regarding the best insurance available.
Non-owned and hired auto insurance coverage for cars, trucks, and maintenance vehicles is also sometimes included in an HOA insurance policy.
Ask The HOA Manager for Help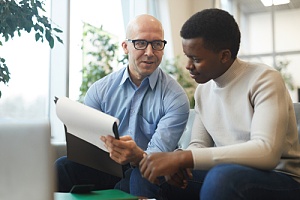 The HOA community manager should be able to assist with the selection of a policy from a well-known insurance carrier. A reputable company should offer competitive prices and at least one policy that includes the basic coverages.
Finance Your Premiums
Premiums for HOAs can often be costly depending on the type and size of the property; therefore, it may be beneficial for some organizations to pay these annual premiums spread out evenly on a monthly basis. This can help the HOA to retain a larger sum of cash for emergency expenses.
Business Good Will
When purchasing HOA insurance, problems related to "goodwill" can sometimes arise. For example, even if the community manager fails to buy and maintain adequate coverage, it can remain protected due to the HOA still having an indemnity responsibility. As with any other type of insurance, due diligence and effective communication between all parties involved is critical.
Once the HOA insurance policy has been selected, it is important to stay ahead of the renewal process allowing the association's board to receive all quotes on time. The standard process for quoting typically begins 90 days prior to the renewal deadline.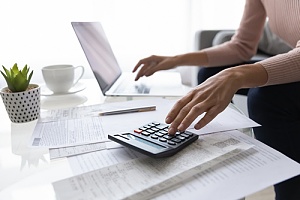 To calculate premiums, many HOA insurance providers will often use the General Measure Model (GMM), also known as the Building Block Approach, when planning to sign a long-term insurance contract. If the HOA plans to only have insurance for one year or less, many carriers will then utilize the Premium Allocation Approach (PAA). The PAA involves the use of four primary figures to compute premiums: time value of money, future cash flow, contractual service margin, and risk adjustment evaluation of non-financial risk.
Speak To The HOA Insurance Police Pros
Contact the professionals at Pro Insurance Group to learn more about HOA insurance and its benefits. Our agents are dedicated to serving as one-on-one advocates for all of our clients, regardless of each one's unique insurance needs and budget. We also strive to form long-lasting relationships with our clients.
Our HOA policies provide coverage including physical damage to common areas, such as playgrounds and pools, and liability claims that arise from guests becoming injured on the property. Our agents have a thorough understanding of the insurance market and will help your HOA choose a policy that meets the unique needs of the property.
Call Pro Insurance Group today at (833) 619-0770 or visit us online to request a quote or for more information about our HOA insurance policies.