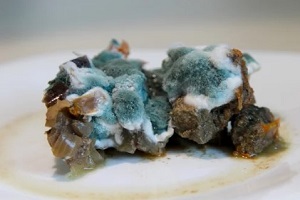 If you own a business within the food industry, having the right bar and restaurant insurance can be highly beneficial. One type of business insurance, bar and restaurant insurance, offers various add-ons, such as if food becomes spoiled and/or contaminated.
Acquiring food spoilage and contamination insurance helps alleviate unexpected stress, financial burdens and damage to the reputation of your business.
So, what exactly is food spoilage insurance, and what does it cover? Learn about this type of insurance, what it can do for your business and how you can obtain it.
What Is Food Spoilage Insurance?
Food spoilage insurance is a type of business insurance add-on. Specifically, it helps cover the cost of spoiled "perishable stock."
Perishable stock is any type of food/beverage that requires proper heating and cooling to ensure its quality, safety and integrity. Meat, fish, dairy products and fresh fruits/vegetables are all considered perishable products, while non-perishables include dried, canned and other packaged foods.
Spoilage of perishable foods can be caused by power outages and equipment damage/malfunction. Food can also become spoiled by mishandling and improper storage.
Ultimately, regardless of the reason the food spoils, you should never try to salvage it despite the cost. Instead, play it safe and mitigate these costly mishaps with food spoilage and contamination insurance.
Food Spoilage vs. Food Contamination Insurance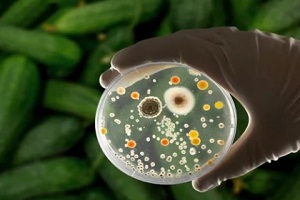 Although similar, and often purchased as a bundle, food spoilage and food contamination insurances are not the same. This is because "spoiled" and "contaminated" are alike, though not identical.
As the name suggests, food spoilage insurance covers the costs of spoiled food before it was naturally intended to. Premature spoilage is often due to humidity and temperature changes caused by issues with storage, equipment, etc.
Food contamination insurance, on the other hand, covers contaminated food that likely carries harmful and potentially deadly bacteria such as E. coli. To put this in perspective, E. coli is much more serious than drinking a glass of spoiled milk.
What Does Food Spoilage & Contamination Insurance Cover?
What food spoilage insurance covers depend on the coverage and deductible of your insurance policy. Overall, food spoilage insurance helps cover the cost of spoiled food and drinks and other related costs while also protecting the reputation of your business.
Spoiled & Contaminated Food Costs
Whether mishandled by an employee or due to a power outage, food can become spoiled and contaminated for several reasons. But, no matter the cause, food spoilage coverage can reimburse you for the cost of food replacement and save you hundreds of thousands of dollars.
It is important to note that food spoilage insurance does NOT cover the cost of food that is spoiled as a result of being past the expiration date.
Additional Covered Costs
Beyond reimbursing the perishable inventory, food spoilage insurance helps cover additional costs such as:
Lost revenue and income, including when a business shuts down to remedy the issue
Medical tests, i.e., if a foodborne illness is suspected
Equipment cleaning and repair costs (but not if equipment breaks down due to old age/wear and tear)
Restaurant cleaning as a result of the spoilage/contamination
Business Reputation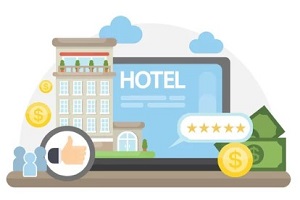 Of course, recovering those significant inventory and equipment costs is bound to relieve stress. However, the biggest benefit is how food spoilage insurance can help preserve your business's reputation.
If an unexpected power outage has compromised the quality and safety of your food, the financial damage of throwing out costly inventory overruled could cause a business owner to attempt to salvage inventory or bypass sanitizing efforts which could lead to a poor dining experience, or even worse, a customer contracting a foodborne illness as a result.
This scenario can ruin the reputation of your business by causing a costly lawsuit from the contamination, or an impacted customer may publish reviews that deter other customers from visiting in the future.
Who Benefits From Food Spoilage & Contamination Insurances?
This type of insurance coverage can keep restaurants thriving; however, food is not the only product covered with this business insurance add-on.
Truly, any establishment serving food and/or drinks can benefit such as:
Bakeries
Butcher shops
Ice cream and frozen yogurt parlors
Food and beverage trucks
Sandwich shops
Specialty cheese, wine and other gourmet shops
Wineries
Beyond the more obvious types of food spots, other types of businesses that can take advantage of food spoilage and contamination insurances include:
Blood blanks
Convenience stores
Grocers
Flower shops
Pet stores
Pharmaceutical facilities
Warehouses
How Much Does Food Contamination Insurance Cost?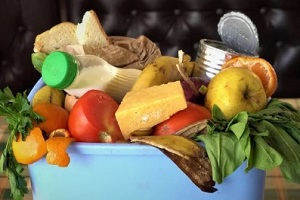 The cost of food contamination insurance varies, though it mostly depends on the size of the operation. For instance, a smaller restaurant may pay $500, while larger chain restaurants can pay over $20,000.
While the benefit is often more than worth the cost, it's important to request a quote before deciding.
How to Increase Your Business Insurance Coverage
All businesses can benefit from a variety of insurance policies. As a business owner, you can take all the necessary steps to ensure your business is fulfilling quality standards, but unfortunately, mishaps can and do occur. When unpredictable circumstances arise, food spoilage insurance helps alleviate emotional and financial stress, and reduce negative exposure.
If you are interested in receiving the proper coverage for your business, contact Pro Insurance Group today. Doing so can minimize losses, keep your customers happy and healthy and keep your business successful.