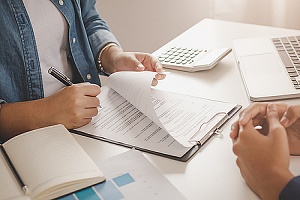 Landlord insurance usually includes dwelling coverage, which protects against sudden and accidental damage to the rental property. If accidental damage is done to your rental property by a tenant, your landlord insurance policy is designed to help cover your loss for repair or replacement. This type of loss may be a kitchen fire, broken windows or damage to household fixtures such as toilets, basins or cabinets.
When purchasing or renewing a landlord insurance policy, it is important to carefully consider the amounts you choose for your deductible and your coverage limits. Opting for minimal deductible and coverage limits could result in high out of pocket costs during a critical event.
Enforcing Renters Insurance
Landlord insurance covers the rental property, it does not cover the personal property of the renter. In the case of a kitchen fire, landlord insurance will cover the cost of repairs for the house, cabinets, and fixed appliances such as a stove or refrigerator as well as any damage done to the dwelling. However, it will not cover any of the renter's personal property, such as furniture, clothing or household appliances (coffee maker, blender, etc.). This also applies in the event of natural disasters such as a tree falling on the building, heavy rain or a flood, even if the landlord's insurance has additional coverage for flooding, the tenant's personal property will not be covered.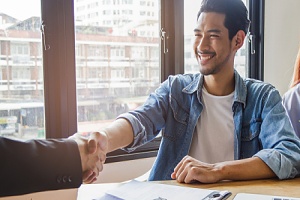 By obtaining renters insurance, tenants of a rental property can ensure coverage for their personal property. Although this type of policy is typically not a legal requirement, many states allow landlords to require it as part of the lease agreement. If not already implemented, you may be able to enforce this new requirement upon lease renewal. Speak to an experienced insurance provider to confirm the policy of your state before incorporating this into any existing or pending lease agreement.
What Type Of Damage Is Not Covered?
Most insurance policies will cover "sudden and accidental" damage to certain items in the case of a fire, flood or other natural disasters. Coverage for walls, ceilings, floors and or fixtures are included through the policy. "Gradual" damage however, doesn't fall under the "sudden and accidental" category. Such cases include: wear and tear of carpets or walkways, or water damage from anything outside of a weather or pipe incident. Landlord insurance will not cover the costs of repairs for these incidents.
Another thing that is not covered that can be upsetting for many people is damage caused by animals. This can be pets or pests, and although liability insurance can protect others from your pets, it, unfortunately, does not help the owner. If a potential pest problem arises, it's important to get it taken care of to prevent any serious damage. Electrical damage outside of a fire, or electrical failure, is also not covered.
Intentional damage caused by a tenant is not covered by standard landlord insurance. For example, it is not covered if your tenant kicks in a door, punches a hole through a wall, or knowingly damages the property. However, you may be able to purchase a form of vandalism insurance that does cover some forms of intentional damage to your property. It's very important to be meticulous in your knowledge of what isn't covered by your policy and purchase additional coverage to fill in the gaps.
Increase Your Coverage Today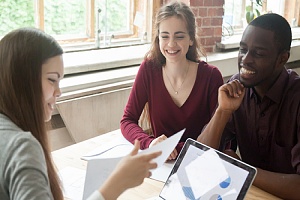 A wise choice to be made when dealing with multiple full-time tenants is to mandate renters insurance for each one. Landlords have the right to mandate insurance in every state, though certain low-income housing programs do not require it. Landlord insurance can cover damages up to a point, but not every scenario. Collecting a deposit from all tenants at the signing of the lease can also be beneficial to ensure all potential damages are covered.
Whether or not the standard insurance policy covers everything you need, either landlord or renters, there are options to look at. For example, you may want to look into earthquake or flood coverage or a higher amount of vandalism coverage, depending on the location. Also, if you have multiple rental properties, perhaps one may need something that the other doesn't. Know the location and the associated risks, and always err on caution.
Contact The Experts At Pro Insurance
Speak with the professionals at Pro Insurance today to get advice on what coverage has worked best for the local businesses. It is advised to always have insurance to prevent potential issues in the future. The proper coverage can make or break the real estate business, and if you're not careful, your personal reputation as well. If you don't yet have insurance or are looking to switch, you can get a quote by putting in some information here!