If you own and/or manage one or multiple rental properties, you may have considered purchasing landlord insurance or renters insurance. However, you may have found yourself wondering whether these two types of coverages are identical, or which one is most beneficial. There are actually some notable differences between the two; here is a guide to help you better understand these two insurance policies.
Landlord Insurance & Renters' Insurance: Common Coverages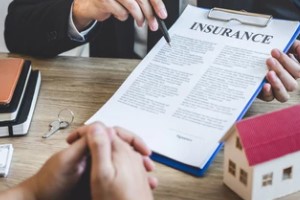 Renters insurance is for anyone who rents a property from a landlord, not the landlord of said property. This type of policy covers the renter's belongings within this property.
Both landlord and renters insurance generally include liability coverage, which can protect you in the event that a tenant or guest sustains an injury on your property due to negligence. Both policies often cover any legal fees and medical expenses you may have to pay should said person file a lawsuit against you.
Although landlord insurance is similar to homeowners' insurance, the insurance companies that offer the policy consider your rental properties to be a business; therefore, landlord insurance is tax-deductible. Even if you are only providing rental properties at certain times of the year (e.g. AirBnB rentals) it is beneficial to maintain coverage on those properties.
Differences Between Landlord & Renters' Insurance
There are a few significant differences between landlord insurance vs. renters insurance.
Property Coverage
Perhaps the most important thing to understand about renters' insurance is that a traditional policy will cover the contents inside of the rented dwelling, although not the structure itself. By contrast, landlord insurance covers buildings but not the items within them.
Not surprisingly, landlord insurance is typically more expensive than renters' insurance. According to ValuePenguin, the average monthly cost of a renters' insurance policy in the United States is $19. Meanwhile, the average cost of landlord insurance is $1482 per year, or $123 per month. Of course, premiums frequently vary depending on factors such as: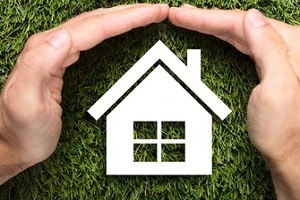 Location of the property
Construction type (wood or brick)
Number and size of your rental properties
Your claims history
The type of valuable items you own, such as artwork and jewelry (for renters' insurance)
Security features such as alarm systems (for landlord insurance)
Wood fireplaces, which are considered a high-risk feature (for landlord insurance)
The most expensive states for renters' insurance include Alabama, California and Connecticut, while New York and Maine have some of the most affordable rates. Be sure to ask your insurer if you can bundle several policies to save money.
Loss Of Rental Income
Landlord insurance policies generally cover lost rental income, while renters' policies do not. For the former type of policy, this coverage can be highly useful if one of your properties is being repaired. To avoid losing any income, make sure that the rental loss coverage for your landlord insurance policy equals your gross rent for your whole dwelling.
By contrast, temporary living expenses (required when a property is being repaired) are typically covered by rental insurance, but not by landlord insurance. Be sure to check with your insurer for the specific details of this coverage as it applies to your property.
Property damages resulting from events such as acts of terrorism are generally not covered by either landlord insurance or renters' insurance. For landlord insurance, however, you may be able to obtain optional coverages such as burglary, vandalism and protection related to building codes established by your city or county.
Speak To The Landlord & Renters' Insurance Pros
Contact the professionals at Pro Insurance Group in Elgin, Illinois to learn more about the differences and similarities between landlord and renters' insurance. We are dedicated to serving as one-on-one advocates for all of our clients, regardless of their needs. We strive to develop and maintain strong, long-term relationships with our clients.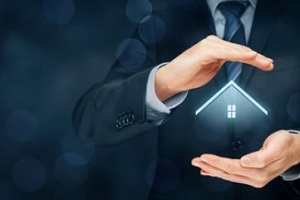 If you provide any type of property for rent (condos, apartment buildings, etc.), you can benefit significantly from acquiring landlord insurance, and from requiring your tenants to carry renters' insurance. Be sure to carefully evaluate your needs, as this will help you determine the type and amount of coverage you need.
Our policies include coverage for property damages resulting from natural disasters, theft and vandalism. They also include liability coverage, which means you will be covered if a tenant is injured on your premises. Rental properties represent a significant investment making it important to protect them as much as possible.
Call Pro Insurance Group today or visit us online to request a consultation and learn more about our policies.