Auto liability insurance can be a highly beneficial coverage to have if you are ever in a car accident, since many vehicle collisions often have multiple consequences. However, this type of insurance does not cover everything; therefore it is important to understand exactly what it does and does not cover.
What Is Liability Insurance?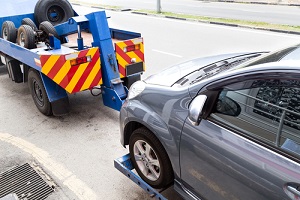 Liability insurance is a form of auto insurance coverage that most states, by law, require drivers to have.
This type of personal insurance provides protection in the event that you are responsible for an accident which results in damages to another person(s) or their property.
What Does Liability Insurance Cover?
Auto liability insurance generally covers two types of claims:
Bodily Injury
If you are at fault for an auto accident that results in injuries to the other party, bodily injury liability will pay for this individual's related medical expenses. In certain cases, this type of protection may also cover legal fees and/or lost income should the other driver file a lawsuit against you.
Property Damage
If you are responsible for an accident in which another party's property is damaged, this type of liability protection will typically cover the associated repair or replacement costs. In addition to the other driver's vehicle, telephone poles, fences and other similar structures are also considered "property" for this type of claim.
The limits for each of these two forms of protection often vary depending on the state.
What Does Liability Insurance Not Cover?
As beneficial as auto liability insurance is, it does not cover everything. If you're liable for an accident, this type of policy doesn't cover:
Your medical bills
Damages to your vehicle or other property you own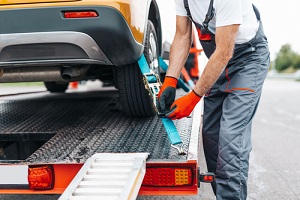 Liability insurance also usually doesn't cover damage resulting from accidents involving animals (deer, possums, etc.), weather-related events (e.g. storms) or incidents of theft or vandalism. For this type of protection, you must acquire collision and/or comprehensive coverage. If you choose to lease or finance your car, collision coverage will likely be a lender requirement.
Does Liability Insurance Cover Towing?
A standard auto liability policy does not generally cover towing-related expenses. For this coverage, you will need to acquire a specialty insurance policy that is specifically designed to pay for towing-related costs after an accident.
Most auto insurance policies also don't cover towing after a vehicle experiences a mechanical issue (e.g. a tire blowout, faulty head/tail lights, malfunctioning brakes, etc.). Roadside assistance, also known as labor and towing insurance, is often an affordable coverage that many car insurance providers offer as an add-on.
If you are involved in an accident for which you are not at fault, however, the other driver's insurance could potentially cover your towing. Similarly, if you have both comprehensive and collision coverage or obtain roadside assistance services via a separate business, not an insurance policy, towing may be covered.
In addition to towing, towing insurance also typically covers locksmith services and flat tire changes. It is important that the insurance provider clearly explains what each of the available policies cover and what is excluded. There are available policies to meet your unique requirements and budget.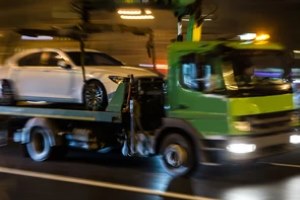 The most important thing to remember about auto liability insurance is that it only covers claims that are directly related to bodily injuries or property damage resulting from a covered auto accident. A liability policy can include basic or comprehensive coverage. Although towing services may be necessary in some cases involving crashes that result in severe damage to a vehicle, a separate type of specialty insurance policy covers these services. Be sure to carefully evaluate your needs and risks before choosing a policy.
Speak To The Auto Liability Insurance Pros
Contact the experts at Pro Insurance Group for more information about auto liability insurance coverage. Our agents are dedicated to serving as one-on-one advocates for each of our clients regardless of their insurance needs and budget. We also strive to develop and maintain long-lasting relationships with all of our clients.
Whether you own or lease your vehicle, it is essential to have liability coverage to protect you in the event of an accident. Our policies include both bodily injury and property damage coverage, as well as collision coverage, comprehensive coverage, gap coverage and uninsured motorist coverage.
We also provide separate specialty policies such as towing coverage. At Pro Insurance, we understand the many risks that come with driving on the road and are committed to providing high-quality protection policies. Call Pro Insurance Group today at 833.619.0770 or contact us online to request a quote or to learn more about our auto liability policies.