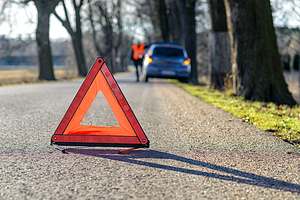 Towing is considered a high-risk industry due to potential hazards like personal injury and property damage. Towing insurance coverage is designed to safeguard businesses that provide professional towing services by providing multiple types of liability coverage, including bodily injury liability and property damage liability.
Examples of businesses that may require towing insurance include roadside service providers, full-service stations, auto club contractors, auto mechanical repair, auto body shops, audio salvage haulers and rotational towing businesses.
The Basics Of Towing Insurance
Tow truck insurance is an essential coverage for any business that performs towing services, whether the trucks and flatbeds are leased or owned. With tow truck coverage, businesses can remain protected if damage should occur to the towing vehicles or to other vehicles in the case of an accident.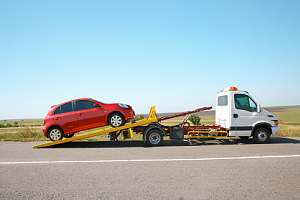 Tow truck insurance is a specialized form of commercial truck insurance that includes coverages specifically chosen with the unique needs of tow truck operators in mind. Towing services respond to all types of calls, such as to remove illegally parked vehicles or to rescue broken down cars on the side of the road. While performing towing services, incidents can occur that result in loss, damage or injury to another person or property.
Tow Truck Insurance Coverage
While tow truck insurance policies can vary, most general policies offer the following standard or optional protections:
Comprehensive coverage
Physical damage coverage
Tow truck liability coverage
Uninsured or underinsured motorist coverage
Medical payments coverage
Garage service coverage
On-hook towing coverage
It is important to remember that standard auto insurance will not typically cover incidents involving commercial towing vehicles. Only specified towing coverage will protect against most towing-related injuries and accidents that occur while providing professional towing services.
General Liability
General liability coverage under towing insurance can help protect a business if someone sues due to a bodily injury or property damage. It is important to ensure that towing insurance includes:
Bodily Injury Liability
If a tow truck operator is involved in an accident where other people are injured, bodily injury liability coverage will cover any medical expenses in which the business is found responsible. In addition to covering most out-of-pocket expenses, towing insurance will usually cover legal fees if the business is sued. Bodily injury liability can generally be found with coverage limits of up to $1,000,000. Medical payments insurance typically falls under this policy.
Property Damage Liability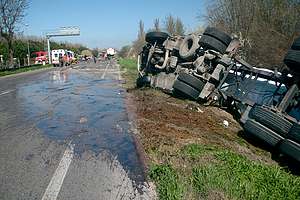 If a tow truck operator is involved in an accident in which someone else's property is damaged and the business is found responsible, property damage liability would help cover any related expenses. Property damage liability will generally cover the cost to repair or replace the damaged property, as well as any legal fees incurred by the business if the property owner chooses to sue.
Coverage limits for property damage liability is usually up to $1,000,000. Depending on the unique needs of the towing business, a knowledgeable agent may also recommend specialized tow truck policies, such as cargo coverage and uninsured motorist coverage.
Towing & Storage Protection
While most people associate towing insurance with collisions, towing insurance coverage can also provide other protections. Most standard policies also include garagekeepers legal liability insurance. This type of coverage protects a business's customers' vehicles when they become damaged when parked on business property.
Towing insurance may also include on-hook towing coverage. This type of coverage protects customers' vehicles while they are being towed. Some tow truck policies also include tow general liability insurance which pays if a business is found legally liable for bodily injury or property damage that is not directly related to the covered vehicles.
The Cost Of Towing Insurance Coverage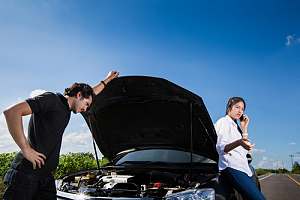 The cost of towing insurance can widely vary based on the insurance company chosen, the number of vehicles in the fleet, the location of the business and other factors. Similar to standard vehicles, the larger and more costly the tow truck the more expensive the insurance. The maintenance and repair associated with tow trucks is also higher which can reflect upon the cost of insurance.
When comparing insurance policies, do not choose coverage based on price alone. Compare policies at different price points and take notice of what the policy covers and what it does not to ensure that the right amount of coverage is obtained.
Contact The Experienced Specialty Insurance Agency
Whether a business has an entire fleet of tow trucks or just a single flat bed, having the right insurance coverage is critical to the long-term health of the business. Operating a business that provides towing services can be highly lucrative but also very risky. From roadside repair services to repossessions, countless people rely on towing companies to protect essential services when times get tough.
To learn more about what towing insurance covers or to acquire a tow truck insurance policy, speak with the specialty insurance experts at Pro Insurance Group by calling 833.619.0770 or by requesting a quote online.