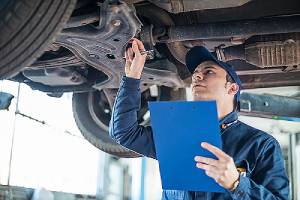 Towing companies are often involved in risky activities as part of their normal operations. From rescuing vehicles that have broken down on the side of busy roads to responding to accidents in harsh weather conditions, tow truck drivers require protection against common incidents that can occur on the road or on business premises.
Towing insurance is a type of commercial truck insurance that protecting against a variety of losses. While towing insurance is most commonly associated with tow truck drivers, other types of businesses can also benefit from a comprehensive policy, such as roadside service providers, auto salvage and auction haulers, auto body shops, auto club contractors and auto mechanical repair shops.
Tow Truck Insurance Coverage Options
A tow truck driver faces unique risks and liability challenges each time the tow truck hits the pavement. Towing insurance can help protect against costly damages that could negatively impact a business. Most commercial tow truck owners and operators are required by law to carry a certain amount of liability insurance for the protection of all drivers, customers, and vehicles.
Not all towing insurance policies are the same; it is important to speak with an experienced insurance agent about the options. Some of the most common tow truck insurance coverage options include:
General Liability Insurance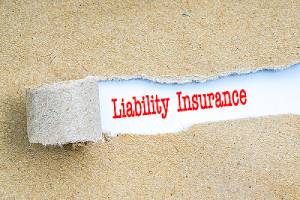 General liability insurance is a must have for professionals involved in the towing business. General liability coverage typically covers bodily injury and property damage that a driver may cause during business operations. Most states have minimum liability coverage amounts that are mandatory.
A tow truck driver may be held liable for damages under certain circumstances, such as if the tow truck driver is found at fault for an accident if the tow truck driver damages the car being towed, causes injury to a passenger in the vehicle or if the tow truck driver damages another vehicle on the roadway.
Medical Payments Insurance
If a tow truck driver or any passengers in the truck are injured due to an accident while in the tow truck, medical payments insurance may cover any resulting medical expenses. Tow truck drivers often give rides to the people that they are providing tow truck services to making medical payments insurance essential.
Medical payments insurance generally covers health insurance co-pays and deductibles, hospital and doctor visits, x-rays and surgery, emergency and ambulance fees, and professional nursing services. While liability coverage is mandatory in most states, medical payments insurance may be optional but recommended.
On-Hook Towing Insurance
On-hook towing insurance will pay to repair or replace damage for specified perils in a policy for vehicles under tow. Most commonly, on-hook towing coverage includes vehicles damaged by fire, collision, explosion, theft, and vandalism that occurs when a tow truck driver is hauling or towing a vehicle. To be eligible for on-hook towing insurance, a towing business must also have liability insurance.
On-hook towing insurance is only available for certain types of vehicles. Most policies exclude certain situations, such as towing a car behind a mobile home, towing antique cars, boats, or race cars for personal use and transporting the business owner's own vehicles or vehicles owned by the business.
Physical Damage Insurance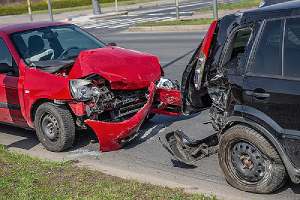 Physical damage insurance provides coverage for when a tow truck is damaged, regardless of who is found at fault. If a tow truck has been financed, a lender will usually require the business owner to obtain physical damage insurance.
Physical damage coverage will pay for a wide variety of accidents, such as a collision with another vehicle or even a fallen tree branch. Most physical damage insurance policies include three main types of coverage: comprehensive insurance, collision insurance, and fire and theft.
Who Should Consider Acquiring A Towing Insurance Policy?
Not all tow truck companies are the same and a coverage option that one business has may not be right for another. However, any business that provides professional towing services should consider acquiring a tow truck policy. No matter how many years of experience a tow truck driver has under his belt, a collision or other type of accident can happen at any time, leaving the business vulnerable to major financial losses.
Towing insurance is a simple way to safeguard any type of business that owns or operates tow trucks including flatbeds, hook and chain tow trucks, and wheel-lift tow trucks.
Reach Out To An Experienced Specialty Insurance Agency
General liability coverage alone is not always enough to protect towing companies from costly damages. That is why many towing services rely on more comprehensive coverage options like medical payments insurance, on-hooking towing insurance, and physical damage insurance.
To learn more about towing insurance and what it covers, or to acquire a tow truck insurance policy, reach out to the commercial insurance experts at Pro Insurance Group by calling 833.619.0770 or by requesting a quote online.