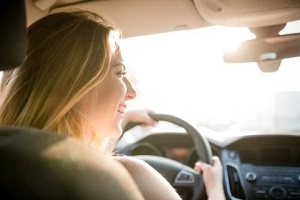 There is a lot of excitement and apprehension the day you teen is able to drive a car. Once they have a learner's permit, you will spend your days doing your best to coach your child on the road.
You will be able to share useful tips and encourage them to adopt safety habits. You may even send them to a professional driving school for the best techniques and continued learning of road safety and rules.
Whichever method you decide to use for your new teen driver, adding them to your car insurance is a must for everyone's safety and for the sake of your finances.
First Things First
Before allowing your teen driver on the road, they have to successfully learn to drive and pass the necessary tests. It is crucial that they are able to demonstrate and apply their knowledge of the rules of the road both in the written and behind the wheel test.
They will also need to be added to your insurance policy. Contacting your insurance agency preemptively may offer some insight and guidance to help simplify the process and explore multiple options.
Generally speaking, adding your teen to your own car insurance is less expensive than giving them their own policy. A reputable insurance provider will offer insight on how to mitigate the increased costs associated with a new driver. Having your teen successfully complete courses including driver's education, defensive driving and more, can help keep those costs manageable.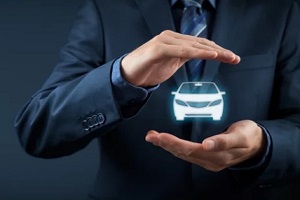 Additional discounts may also be available for those who qualify and meet certain requirements. For example, teenagers that have excellent academic performance may be eligible for a good student discount. Another potential option includes installing a device that tracks the driving performance of your teen driver.
Should the device prove your teen demonstrates safe driving skills, you may be eligible for some benefits here as well. Keep in mind that not all insurance companies may offer the same deals and or offers. Discussing these options with your insurance agent may also open up other available discounts based on your specific situation.
For some parents, it may be beneficial to consider putting a hold on when your teen receives their license. If possible, and if there is no sense of urgency, have your teen wait until they have reached age 17. The younger they are, and with their lack of experience, the more costly the insurance may be as they are more of a liability.
On to the Open Road
You and your teen may be grateful for the benefits and freedom that come with driver independence; however, their lack of experience on the road may cause them to be a liability. A lack of on the road experience prevents them from knowing how to respond appropriately in emergency situations that require quick and critical thinking skills. It is best to be prepared for potential scenarios that may occur.
To compensate for this increased liability, your premiums will also be increased. An experienced insurance agent will be able provide several ways to help keep that cost manageable. Involving your teen in the insurance process, and the associated costs, may give them a better perspective of how impactful their actions may be financially to your family as well as on others.
How Much is Enough?
It is likely that you already have comprehensive coverage which accounts for vehicle damage and injury; this is equally important for your teen.
Typical coverage usually includes one or more of the following:
$100,000 in liability to pay for injuries to others; up to $300,000 per accident
$100,000 to pay for damage to other vehicles and property
Collision to pay for damage to your vehicle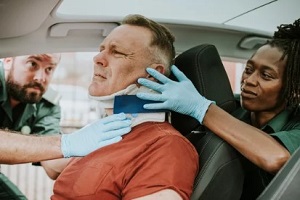 At a minimum, you want to know that you are covered should someone be injured, whether it is your child, you or another party. Medical bills can be costly and unpredictable making auto insurance imperative to protect you from being bankrupted by injuries as a result of traffic accidents.
Ensuring your policy will cover repair costs is important if you rely on your vehicle to get to work, school and other responsibilities. This is equally important for the other party, if you or your teen are responsible for an auto accident. Work with an insurance agent to discuss what your comprehensive insurance package will include.
Prepare For Your Teen Driver
There are many options to consider when adding your teen driver to your auto insurance policy. Pro Insurance Group is available to discuss the specific needs of your family to ensure robust protection, and any benefits you may qualify for to help mitigate the increase in premiums.
The experts at Pro Insurance Group will review your current policy to ensure you are getting the maximum discounts available before you add your new driver. Contact Pro Insurance Group today and find the best way.