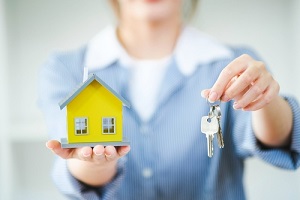 There are over 8 million Landlords in the US, a position with much responsibility. While there are different levels of landlords, most can be defined as one who rents out a building, apartment or parcel of land to a tenant. As a landlord, you are exposed to many risks, including the financial responsibility of repairs, lawsuits or medical bills in the event of an accident. A well constructed landlord insurance policy can protect you and your property.
Landlord Insurance is purchased by the landlord to cover the property that they own and provide for rent, and do not occupy, even for a single property. Your private homeowner's insurance will not cover damages if you are not currently residing in the home. In addition to basic Landlord Insurance, there are many other coverages that can be added that are specific to the type and location of the property.
What Does Landlord Insurance Cover?
Typically, the basic landlord policy will include property, liability and loss of income.
Property Damage
Property damage is included in a basic Landlord Insurance policy; however, the definition of "property" can vary depending on the carrier. Generally, the policy will cover the dwelling place itself as well as any other structures on the property such as a shed, fence or garage.
An example of a covered type of damage is "sudden and accidental" damage, such as from a fire, storm, burst pipe or gas leak. On the other hand, intentional damage is generally not covered unless written in as a form of vandalism coverage.
The landlord's personal property is also included under property damage. This includes items such as lawnmowers, snowblowers, tools and other equipment kept on the property which are used for maintenance. Personal belongings not used for work, such as a bike, would not be covered under a basic policy.
Liability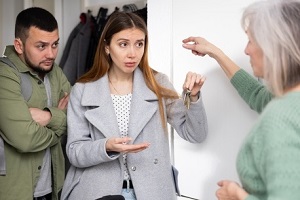 Landlord liability is a portion of the policy that will protect you from having to pay out of pocket for tenant medical bills in the event of an accident or legal fees for a claim or lawsuit related to the rental property. Liability claims can come from more than just injury; tenants may take legal action due to issues including invasion of privacy, slander or discrimination.
Having a solid protection is critical as a landlord, and liability provides this security. The more occupants you have on any property, the more you are at risk for an incident making it important to thoroughly vet your tenants before signing a lease. This can be done by performing background checks and following up with credible references. Doing so can help decrease the risk of liability issues.
Loss Of Income
Depending on your provider, this policy may or may not be included in basic landlord insurance. However, it is an additional option you can purchase and add to your existing policy. If one of your properties becomes uninhabitable due to a fire, flooding, code compliance construction or should your tenants not be able to pay rent, Loss Of Income insurance, also known as Income Protection, will cover you. Often, it will cover the loss of rent for up to one year; the term will depend on your particular policy.
It is important to discuss exactly what is covered with your insurance broker to determine the appropriate amounts needed for the policy and your deductible amount.
What Additional Options Should I Consider?
There are other options to consider for your landlord insurance policy. Guidance from an experienced policy provider can help you determine if they would be beneficial for you and your assets, to ensure you are completely protected.
Vandalism & Burglary
Unlike homeowners insurance, theft and vandalism are not covered under a basic Landlord policy. Fortunately, you can purchase them as an additional coverage option. This is generally because the risk of theft and vandalism is much higher for landlords than for homeowners due to having multiple properties or tenants, some of which may care much less about the property they rent than they would if it were theirs.
Vandalism & Burglary insurance will cover situations including stolen property, malicious damage from a tenant or a break-in. Some of the damages covered graffiti, broken windows, holes in drywall, ruined floors and more.
Earthquake & Flood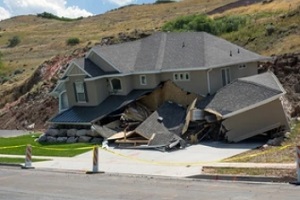 Because not every location has the risk of earthquakes or flooding, these are not included in most basic insurance packages and must be purchased separately. However, if your property is in a high-risk location, this is definitely worth adding to your landlord insurance policy.
Do You Have Additional Questions About Landlord Insurance?
If you are unsure about the type of insurance to purchase as a landlord, contact the experts at Pro Insurance Group. As an experienced Landlord Insurance Provider, they are able to provide guidance about a potential policy and optional coverages that will address the specific needs of your property.