Landlord insurance may appear to be straightforward, but there are many components to this type of insurance policy. If you are a landlord or are planning to become one, it is important to understand how this policy can benefit you. Here is the ultimate guide to landlord insurance for 2022.
What Does Landlord Insurance Cover?
It is important to understand what landlord insurance is and what it covers. This type of insurance covers essential rental business items that a regular homeowner's policy typically does not cover. Most landlord policies include the following coverages:
General liability coverage: This coverage protects you if someone is injured on your premises, such as a tenant, contractor or guest slipping and falling on an icy walkway or staircase. General liability insurance can help pay for medical expenses and associated legal fees, and can often cover advertising injury claims.
Building coverage: This coverage shields your dwelling (the structure) against damages caused by fire, acts of vandalism and natural disasters such as windstorms and hurricanes. Specifically, it will pay for the cost to repair or replace your property after the ensuing loss.
Auxiliary structure coverage: This insurance covers other property structures that support your work as a landlord, such as clubhouses, sheds, swimming pools and unattached fences and garages.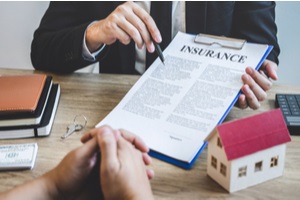 Other coverages that may be added to a landlord insurance policy include flood insurance, home emergency coverage, which provides coverage in the event of emergencies such as vermin infestations, plumbing issues and heating or electrical system failures. Other protection can be provided through commercial umbrella liability insurance, which can provide protection above your chosen limits.
Be sure to check the minimum landlord insurance requirements in your state, as these may vary each year. For example, according to the Rhode Island Association of REALTORS®, property owners who rent out residential units will be required to carry at least $100,000 in general liability coverage beginning January 1, 2022.
Landlord Insurance vs. Homeowners' Insurance
Several differences distinguish landlord insurance from homeowners' insurance. First, a landlord policy does not cover personal belongings as a homeowners' policy would, unless those items are specifically designed to service your rental property (e.g. lawn mowers and snow blowers). Additionally, a homeowners' liability coverage generally protects you and any relatives living with you, regardless of whether or not an accident occurs inside your home.
Landlord insurance also differs from renters insurance because the latter policy is designed to protect the personal property of the tenants. Most renters insurance policies cover personal items that are stolen or damaged by fires, natural disasters or acts of vandalism.
Cost of Landlord Insurance
According to Insurance.com, the national average cost of homeowners' insurance in 2021 (as of August) was $1,288 per year. Since landlord insurance usually costs approximately 15 to 25% more than homeowners' insurance, you can expect to pay between $1,481 and $1,610 annually for a landlord policy. However, your premiums will vary based on multiple factors, including:
Location
Number of rental units
The age and condition of each property
High-risk features including hot tubs and fireplaces
Security features such as cameras, burglar alarms and other smart home devices
Whether you rent to short-term or long-term tenants
As with any other type of insurance, be sure to speak with a knowledgeable agent before purchasing a policy so that you may choose one that meets your unique needs and budget.
Speak to the Landlord Insurance Pros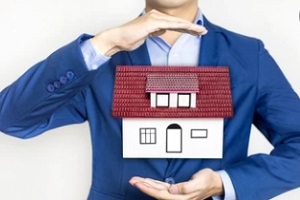 Contact the professional team at Pro Insurance Group to learn more about landlord insurance. We are dedicated to serving as one-on-one advocates for each of our clients, regardless of their insurance budget and needs. We also strive to form and maintain deep, trusting relationships with our clients.
If you are, or plan to become, a landlord we strongly recommend that you purchase insurance. At Pro Insurance Group, we understand the many risks associated with being a landlord. Our policies include both general liability and property damage coverage, protecting your dwelling if it is damaged by fires, natural disasters or vandalism. If you live in an area where floods or earthquakes happen frequently, you can also obtain coverage for these events as an optional add-on.
The general liability clause will help pay for any associated legal fees. Whether you provide apartments, condos or other rental properties, our policies will shield you against all major risks and liabilities. Call Pro Insurance Group today at 833.619.0770 or contact us online for more information about landlord insurance.