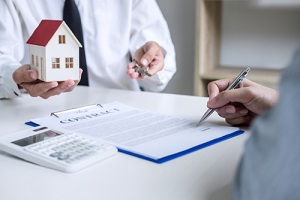 If you possess any sort of rental property, it's important that you adequately protect yourself as well as the property with rental property policies, which represents a major investment. One of the most effective ways to do this is by purchasing landlord insurance. There are different types of landlord insurance policies and, as with any other form of protection, it is important to choose a policy carefully.
5 Must-Have Landlord Insurance Policies
Generally, a landlord insurance policy covers liability claims, property damage and loss of rental income should a dwelling become unlivable. This provides coverage if someone is injured on one of your rental properties, if your personal items are stolen or damaged or if your property sustains damages following a natural disaster such as a fire. Here are five must-have rental property policies:
Property Protection
Also known as "dwelling coverage," this type of policy covers damages to your property that occur as a result of weather-related incidents and disasters such as ice, hail, wind, lightning and fire. Most landlord insurance policies don't cover flood-related or earthquake-related damages, which means you'll have to acquire a separate policy.
Personal Property Protection
As its name suggests, this type of policy covers any personal belongings that remain on your premises for either tenants or maintenance workers to use. This includes items such as lawnmowers and appliances (refrigerators, dishwashers, etc.). Tenants' possessions are not covered by this type of policy; those can be covered by renters' insurance.
Rent Loss Protection
If your rental property sustains damages that render it to be unlivable, landlord insurance can cover loss of rental income. This allows you to continue making monthly mortgage payments even after one of your tenants stops occupying your home.
Cash Value Vs. Replacement Cost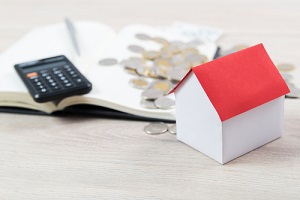 In the event of a rebuild or repair for a damaged property, an "actual cost value" (ACV) policy can cover the difference between the real cost of your possessions and their depreciation value.
By contrast, replacement cost policies offer a new item that you don't need to pay for out-of-pocket. There is a clear trade-off with these two types of policies, as one costs more but lets your insurance policy take care of your damaged belongings.
Acts Of Nature Protection
Standard landlord insurance policies do not cover damages resulting from natural disasters such as hurricanes and earthquakes. However, if you're located in an area where these events occur frequently, you may be able to acquire this coverage as an add-on to your policy.
Other landlord insurance policies to consider, depending on your needs, include flood protection and liability coverage, which helps pay for medical expenses and legal fees if someone is injured on your property.
Some policies also include coverages such as emergency coverage, which can be helpful if a tenant is locked out of their dwelling or if an appliance begins to leak. Additional construction expenses coverage, meanwhile, will pay for the cost to bring a damaged building up to code.
How Much Does Landlord Insurance Cost?
According to a 2019 report by the National Association of Insurance Commissioners (NAIC), the average annual premium for homeowners' insurance in 2017 was $1,211. However, real estate investment website Stessa.com estimates that landlord insurance policies are approximately 15% more expensive than homeowners' policies. Keep in mind that there are several factors that impact landlord insurance premiums:
Security features (e.g. alarms)
Number of rental units
Location
Age and condition of property
High-risk features (pools, wood fireplaces, etc.)
Speak To The Landlord Insurance Experts About Rental Property Policies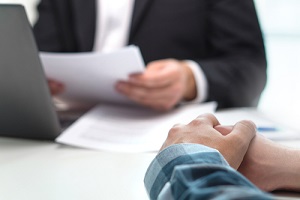 Contact the professionals at Pro Insurance Group to learn more about the many benefits of landlord insurance. We are committed to serving as one-on-one advocates for each of our clients, regardless of their needs and budget, and will guide you through every step of the insurance policy purchase process.
We also strive to form and maintain long-lasting relationships with all of our clients. If you own rental properties such as condos or apartment buildings, you can benefit significantly from acquiring landlord insurance.
Our policies cover a wide range of residential properties and include liability coverage, property damage coverage, and protection against natural disasters and theft. Although flood and earthquake coverage aren't included in standard policies, this type of protection is available as an add-on in certain locations.
Rental properties are valuable investments and should always be protected, as should the tenants who reside in them and the landlords who own them. Call Pro Insurance Group today at 833.619.0770 or visit us online for more information on our landlord policies.