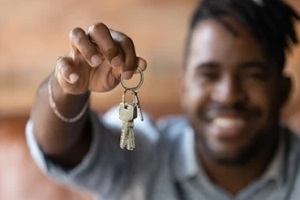 A common mistake many make when renting out homes to others is assuming their homeowners insurance coverage covers all of the risks associated with the home. However, homeowner insurance does not typically cover a property that is not occupied by the owner.
Coverage with landlord insurance is important for any homeowner or property manager that rents their home out to others.
The Importance of Landlord Insurance
Landlord insurance covers your property when someone, other than you/the owner, is the occupant. Most homeowner insurance policies only provide coverage if the owner lives in the property themselves, and they are unlikely to fulfill claims if you are renting the home out to someone else. The owner of the property is responsible for costs associated with the home; not having landlord insurance could leave you financially vulnerable.
The Types of Landlord Insurance Policies
A landlord insurance policy can be personalized to fit your specific needs and preferences based upon your risks. The most notable types of coverage include liability protection, property damage, lost rental income, income insurance, emergency coverage and flood insurance among other possible types of coverage, depending on the insurance group that you choose.
Liability Protection
Landlords may be held financially liable if a tenant or a visitor is injured due to an issue with the property (i.e. a broken walkway.) In this case, the settlement costs can be very high and hinder the landlord's overall profitability; landlord insurance covers all of the costs associated with these claims.
In the event of a legal suit in which the ruling is in favor of the landlord, the legal costs (i.e. lawyer fees) will still need to be covered; landlord insurance provides this assurance. This coverage also includes any medical costs associated with claims for which the landlord is liable.
Property Damage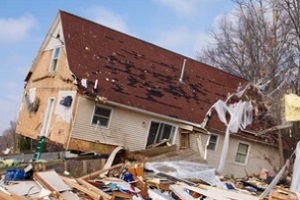 Property damage is one of the most common expenses that landlords are surprised to find they must cover if they do not have a reliable landlord insurance policy. This includes any damage to the home and/or furnishings of the home that result from a natural disaster, such as a fire or earthquake.
Property damage generally also includes costs associated with vandalism as well. Similar to your homeowner insurance policy, you may have the option of choosing between actual cash value and replacement cost value coverage.
Lost Rental Income
Lost rental income coverage provides for you if, for any reason, your property becomes uninhabitable, such as in the case of dangerous mold growth, pest infestation or termites. This reimburses you for the rental income you would have otherwise received if the property had been habitable.
Income Insurance
Whereas lost rental income covers you if your rental property is uninhabitable for a temporary amount of time, income insurance covers you if your tenant does not pay the rent for a period of time, or stops paying entirely. This can become significantly important as the process of collecting late payments and/or evicting a current tenant and finding a replacement can take months, during which time you lose income on the property.
Flood Insurance
Property damage from a flood is not typically included in a property insurance policy, therefore, you may need to consider purchasing the coverage in addition to your landlord insurance policy.
This is particularly valuable if you live in an area that is at a higher risk of a flood according to the flood zone. With a flood insurance policy, you are covered financially if a flood resulting from a natural disaster damages any of your property.
When to Consider Landlord Insurance for Your Rental Property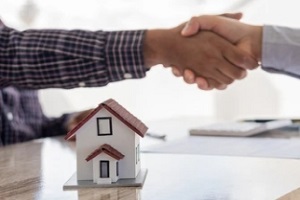 Landlord insurance is important for property owners who rent the property/ properties to tenants, particularly if their homeowner insurance policy only covers the home if the owner occupies the home (which is the case with most homeowner insurance policies).
Landlord insurance is also recommended for landlords who do not have the financial ability to cover large claims for which they may be liable, such as replacing a roof after a severe thunderstorm or tornado.
If you are uncertain whether a landlord insurance policy is right for you, discuss your insurance needs with an insurance provider. An experienced insurance provider will assess your circumstances and determine if a landlord policy is right for your situation.
Contact Pro Insurance Group Today to Start Your Landlord Insurance Policy
Pro Insurance Group offers landlord insurance policies that are personalized according to your specific policy needs. To find out more about how a landlord insurance policy can benefit you and to establish a policy tailored to your needs, call our offices at (833) 619- 0770 or send a message today.