If you're a landlord, you may already know that there is a type of insurance specifically designed for your rentals. However, insurance for people who rent out properties such as boarding houses and condos also exists, and is called habitational insurance. These two types of insurance policies can easily be confused, so it's important to understand exactly what makes them different from one another.
What Is Landlord Insurance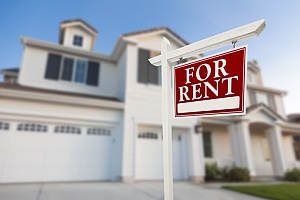 Most landlord insurance policies typically include both general liability and property damage coverage. The former coverage protects you in the event that someone becomes injured on your rental property (e.g. following a slip-and-fall accident). The latter coverage pays for the cost to repair damages to your property that result from fire, hail, wind, lightning or other weather-related incidents.
More specifically, your policy can cover your dwelling, (the property's physical structure) detached structures including fences and garages, and personal belongings such as snow blowers and lawnmowers that are used to service the rental property. Coverage for incidents such as theft, vandalism and building code violations is often available as an optional add-on with each coverage having its own limit and deductible. Maintenance and equipment breakdown, shared property and tenants' possessions are not generally covered by landlord insurance.
Landlord insurance is different from homeowners' insurance because it only lasts for the duration of a rental agreement. Per the Insurance Information Institute, landlord insurance is more expensive (25% higher cost) than homeowners' insurance because the risks associated with the former type of policy are typically greater.
There are many factors that impact the cost of landlord insurance, including: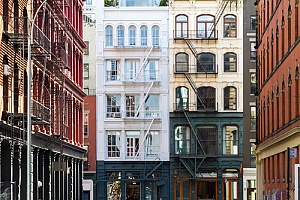 Location (city, state, etc.)
The type of rental property you own (condo, single-family home, etc.)
The number of units you rent out
The size of your rental properties
The presence of safety equipment and security features (motion sensors, alarm systems, etc.)
If your net worth exceeds the liability coverage for your property, it may be a wise investment to take out an umbrella policy that can shield you for the additional amount. It's also highly recommended that you acquire landlord insurance even if you only rent out property during part of the year, (e.g. as an Airbnb).
What Is Habitational Insurance?
Habitational insurance is specifically designed for people who provide residential properties as rentals for commercial purposes. When you own any type of commercial residential unit, you inherently face many risks because the owner-tenant relationship is complex. Although exact coverages may vary depending on the insurer, most habitational policies cover:
Property
General liability and excess
Environmental-impairment liability- this covers cleanup costs associated with pollution and toxic spills.
Unlike a landlord policy, a habitational policy covers items within a property, in addition to the dwelling itself. You can often obtain coverage for loss of rental income, errors and omissions, water damage and outdoor signs as optional add-ons. If you're a condominium association officer or director, you can also get coverage for fees for which you are responsible. Habitational insurance covers the breakdown of equipment such as HVAC systems, but landlord insurance does not provide that coverage.
Similar to landlord insurance, flood and earthquake coverage are not included in most habitational policies but are often available as additional add-ons if these types of natural disasters are common in your area. Typically, neither type of policy covers damages resulting from acts of war (including terrorist attacks). For this coverage, you would need to get an endorsement, which is an amendment to an insurance agreement that modifies the terms of the original policy.
An experienced insurance agent can help you determine which habitational or landlord policy would be most beneficial to you based on your specific situation.
Speak to the Landlord & Habitational Insurance Pros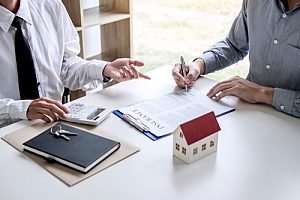 Contact the experienced agents at Pro Insurance Group to learn more about the differences, and similarities, between landlord and habitational insurance. We're dedicated to serving as one-on-one advocates for each of our clients, regardless of their needs and budget. We also strive to form and maintain deep, long-lasting relationships with our clients.
If you provide any type of property as rentals, including condos or apartment buildings, you should strongly consider purchasing landlord or habitational insurance. Our policies include both general liability and property damage coverage, providing protection for your investment whether someone sustains an injury on your premises or your property is damaged due to fire, theft or vandalism. If floods or earthquakes are common in your area, you may be able to obtain this type of coverage as an optional add-on, providing coverage for your uniquely situated properties.
Call Pro Insurance Group today at (833) 619-0770 or contact us online for more information about our landlord and habitational policies.