Similar to homeowners, landlords need to protect themselves and their properties. The insurance policies that are specifically designed for landlords differ from those for homeowners. If you are a landlord ready to purchase or compare policies, you may have several questions about what is covered. Here are four things you may not know about landlord insurance:
General Liability Coverage is Essential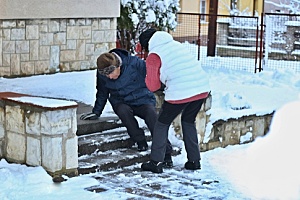 No matter what types, how many or the size of the rental properties you own, your policy should include a liability clause. General liability coverage protects you in the event that a tenant or guest suffers an injury on your property. For example, someone could slip on an icy set of stairs leading up to a condo and then file a personal injury claim against you. Your policy can help pay for medical expenses and any associated legal fees. To avoid facing such claims, there are multiple precautions you can take:
Keep all of your properties in safe condition
Ensure there is no carbon monoxide or lead paint on your property
Promptly fix all maintenance repairs
Remain properly informed about local building codes and landlord-tenant laws in your state (regarding security deposits, interest rates, late fees, etc.)
3 Types Of Landlord Insurance
The three primary categories of landlord insurance are:
DP-1: This basic policy covers common events such as acts of vandalism and fires.
DP-2: This type of policy covers more significant and less probable damages, such as those caused by a car that crashes into your property.
DP-3: This policy covers "open perils," which are all those covered under the given policy with the exception of any listed as "excluded."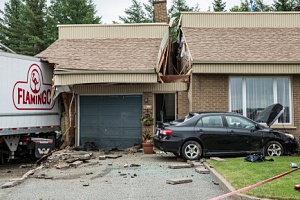 Two distinct payouts apply to each of these policies: cash value and replacement value. The former payout gives you the exact cash sum that amounts to the value of the damaged item. The latter pays you the cost to replace said item before accounting for depreciation.
Check Exclusions And Endorsements On Your Policy
Exclusions are coverages that your policy doesn't include. Common examples of exclusions include animal bites, accidents involving trampolines and accidents involving pools.
Endorsements are additions to an insurance policy that provides extra coverage at an extra cost to your premiums. One key endorsement to acquire for landlord insurance is loss of rent, which can occur if a tenant is in a difficult financial situation and cannot continue to make monthly rent payments or if a property is being renovated. Endorsements for high-value items such as jewelry and art are often available for homeowners' insurance policies but may not be for landlord policies.
Verify That Your Tenant Has Renter's Insurance
Unlike a landlord insurance policy, a renter's policy covers personal items within a dwelling. Most landlords require tenants to purchase and maintain, a minimum of $100,000 in renter's insurance coverage.
Other Things To Know About Landlord Insurance
Another important thing about landlord insurance is that most policies cost more than a traditional homeowner policy. In fact, the Insurance Information Institute estimates that a landlord policy costs 25% more than a homeowner's policy, on average. This is because landlords generally need greater protection.
Premiums for landlord insurance vary based on multiple factors, including: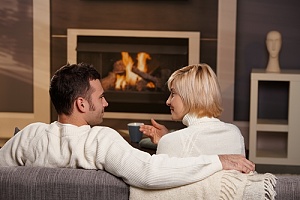 The size of the property (square footage)
The type of construction
The presence of features such as a pool or a wood fireplace
Crime rates in the area of the property
The proximity of the property to a fire station or fire hydrant
The probability of damages resulting from natural disasters (windstorms, hurricanes, etc.)
Speak To The Landlord Insurance Experts
Contact the experts at Pro Insurance Group to learn more about landlord insurance and the value it can provide. We are committed to serving as one-on-one advocates for all of our clients, regardless of their insurance needs and budget. We also strive to form and maintain long-term relationships with our clients.
You can benefit significantly from purchasing landlord insurance if you own one or more rental properties such as condos or apartments. Our policies are designed to protect both landlords and tenants against a variety of risks, including onsite injuries, incidents of theft and vandalism and fires. If natural disasters such as floods or earthquakes are common in your area, you can also obtain coverage against these events for an additional premium.
At Pro Insurance Group, we understand the value of a property as an investment and will always work closely with you, your tenants and your investment.
Call Pro Insurance Group today at (833)619-0770 or visit us online for more information.